All Kids Fair
Sunday, April 23rd, 2023
Huge Location with Tons of Parking!
Samanea Mall, formerly The Source Mall
1504 Old Country Road, Westbury
A Day of Fun!
Learn about local kid-centered opportunities for your family!
Tons of Activities Taking Place All Day Rain or Shine!
So many great opportunities…they don't all fit on our flyer!
So many fun things to do…
All INCLUDED WITH ADMISSION!
INSIDE: 3 bounce houses, photo booth, cotton candy, face painting, characters, balloon animals, guinea pig and bearded dragons to touch, Lego table, child ID kits, and much more!
OUTSIDE: A petting zoo with goats, a pig, rabbits and chickens plus a game truck and a mobile STEM lab bus.
Our event will take place in its entirety rain or shine!
The petting zoo, game truck, and mobile STEAM lab bus plan to move into the parking garage if it is a rainy day!
There Will Be More Than 90 Exhibitors On Hand, including camps, birthday party providers, places to play, after school activities, health and wellness, and kids' products.
So many Activity Areas for families to enjoy – something for every child! – including soccer, tie dye, musical chairs, magical potions, multi-sport, arts and crafts, and "Padawan Training Institute."
Bring Boxed or Canned Non-Perishable Food (especially Formula) or money to benefit Giving is Living and receive raffle tickets to win fabulous prizes.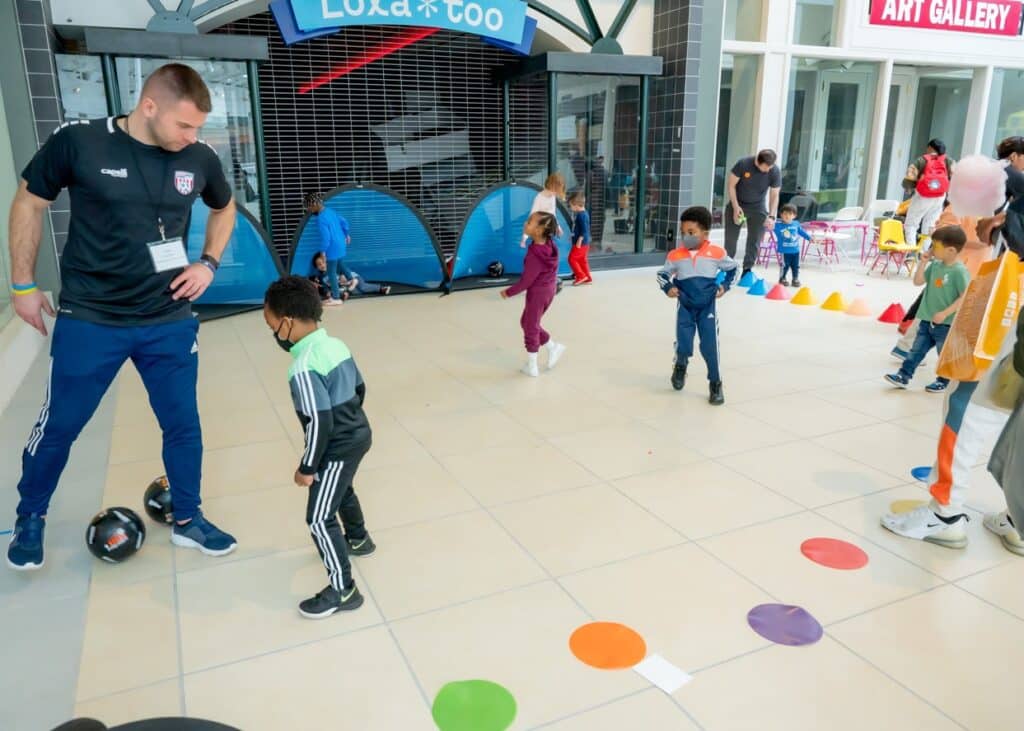 Save Money – Buy Tickets Now!
Online: Tickets are $5 for kids ages 2+ and adults at
At the door: Tickets are $10 for kids ages 2+ and $5 adults. Free for age 1 and younger.
For more information about the All Kids Fair, go to
or call Barbara Kaplan at 516-621-1446.