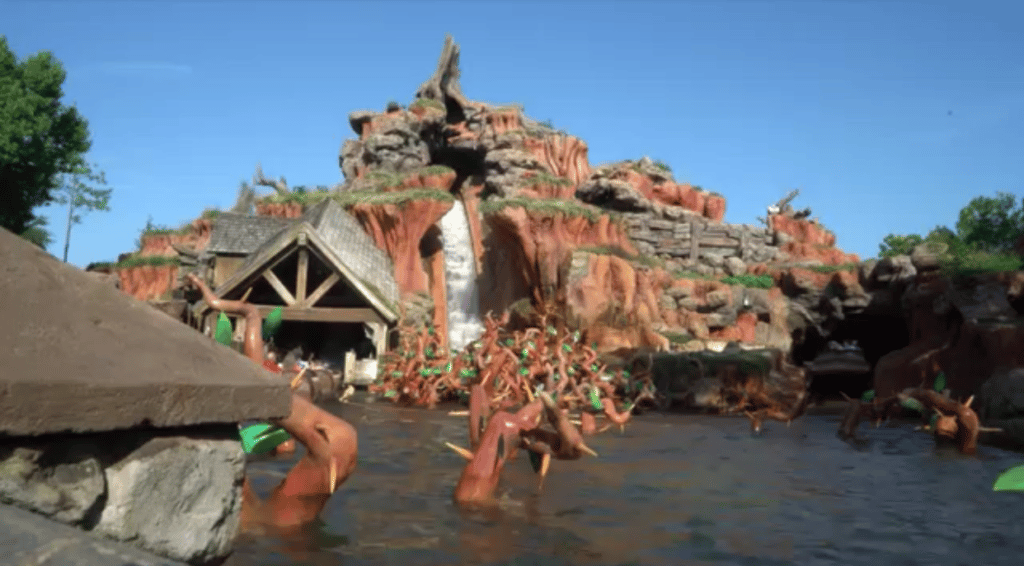 In March, unfortunately due to the state of current affairs Disney Parks had to close down temporarily leaving thousands of kids devastated. In recent news, its been reported the parks may remain closed until 2021. But not to worry! We've got you covered with the best ways to tour Disney World, Orlando right from your own home!
Getting in the Disney Spirit. Setting the mood for your Disney virtual adventure is ESENTIAL! Make a day out of it! Wake up, make some Mickey waffles and plan your trip around the park with your family. Put on your Disney best and buckle up! Adventure is just around the river bend!
The best place to start is with Disney's Youtube page! Disney is posting magic moments every single day!
Here are some of our suggestions!
Rides
Disney has so many amazing things to experience right from the moment we walk through the gates! But for most of us, the fun starts with the rides. Each Disney ride is a land and experience of its own. Here are out top picks!
Disney Rides for Families with Toddlers
For toddler parents we recommend rides that are mostly well-lit with lots of music and characters galore.
      1. Winnie the Pooh, Magic Kingdom
This ride takes you on an adventure through the 100 acre woods. Join Pooh, Christopher Robin and even the heffalumps. Stay inside your honey pot and enjoy this "storybook come to life"
Don't forget your coat! It's a cold adventure up to Elsa's ice castle! Meet the whole crew on your way and sing songs with them! Journey back to Arendelle as the sisters reunite for their final song (scene) of the ride!
Get ready to visit the wild on this tour through animal kingdom! Great for any age or stage! This tour may even qualify as a "home school" lesson. Jump on the safari bus and keep track of all the animals you see!
Disney Rides for Families with School age kids
For the school age crowd, we recommend adventure rides! These rides may inspire some chills and thrills!
      1. Splash Mountain, Magic Kingdom
All the experience of a thrilling water ride with none of the mess! Head on down to the Southern Bayou in your log flume and hang with the creatures of the creeks! Hold onto your hats! This adventure is 5 stories long! Lots of ups and downs and twisty turns!
Looking for an adventure? On Thunder Mountain you'll race through the mines on a fast train. Watch out for boulders and dynamite! You'll sweep around corners and drop into the canyons on this haunted ghost town. Buckle up and keep your eyes open!
To infinity and beyond! Jump on mass transit and head into some of Disney's yesterdays, todays and future maybes. This 10 minute journey will be a blast with amazing views of the park! Keep your eyes peeled! Even in the dark!
Virtual Disney Shows and Experiences:
We could all use a little magic right now. And on Disney's Youtube, they're bringing the joy and excitement to your living room! Watch the show move down Main Street as your favorite characters come to life through song and dance.
Every great day at Disney ends with a beautiful fireworks show. Settle in with your family, grab your pjs and a snack and head to the castle! Adventure awaits. This show will warm your heart and remind you, dreams do come true. Just like being in Disney with the ones we love, even when we are stuck at home.
Don't Love a Virtual Tour? Other Ways to Experience the Magic of Disney at Home!
Disney Recipes
Dole whip anyone?  Head into the Kitchen and get cooking with your home team! What magic will you discover?
Bedtime Hotline
Are your little ones having trouble sleeping? Read a Disney fairytale then give Mickey a call! 1-877-7-MICKEY Your kids will hear one of 5 goodnight messages from a Disney Character.
Disney Sing Along
Head over to ABC on demand or YouTube and watch some of music's greatest Disney songs! Sing along!
Disney Dance or Movie Party
Pick a theme like princesses and have a movie marathon, or head over to pandora or Spotify and find a playlist to dance to.
Color, Create and find more magic. Disney has been updating every single day. There's so much wonder to discover!
You Can Bring the Magic of Disney Right to Your Door Virtually
We know it's a bummer to lose out on a big adventure like Disney! But don't fret over your canceled trip! Just grab your kids, get ready and get comfy! It's time to bring bright sunny Orlando to your living room!