Paint a delicious chocolate bunny that will last forever 🙂
$25 includes all supplies, instruction.
Children ages 5 + Drop off event
April 13th 4pm to 5:30pm
Must be booked online, in advance.
Please arrive ON TIME for this event. This is a step by step painting event. Your child will miss instruction if you arrive late.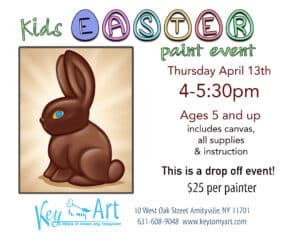 |||::
10 West Oak Street, Amityville, NY 11701