Red Robin
Country Day School & Camp
For Children 18 Months to 13-Years-Of Age
Open House This Sunday, July 30th, 10am – 1pm
Special Open House Discounts Detailed Below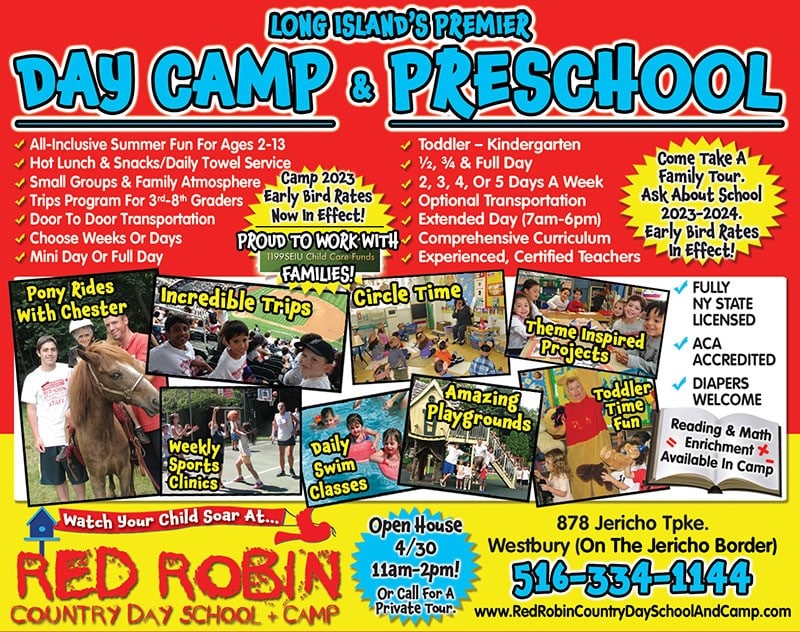 Come Discover Our Incredible
School And Camp Programs
No Reservation Necessary!
Families attending the 7/30 Open House will SAVE 50% on our preschool application fee.
Tremendous DISCOUNTS in effect for Summer Camp 2024. Plus, bonus discount for families attending the 7/30 Open House!
Checkout our newest, incredible attraction, the iSoar, a 2 1/2 story cylindrical, webbed climbing tower, complete with a self-belaying rock wall, self-belaying wobbly ladder and two 100 foot zip lines.
For More Information
516-334-1144
or