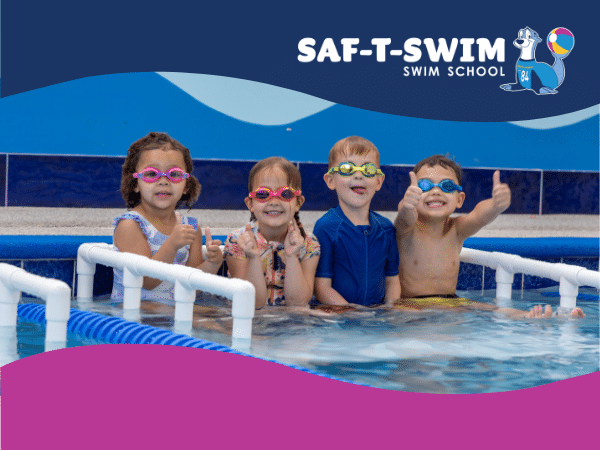 Don't wait until summer to start thinking about swim lessons! Give your child the tools they need to stay safe and confident in and around the water with Saf-T-Swim's comprehensive swimming programs. From group lessons to adaptive aquatics, they offer something for every swimmer.
Discover the Saf-T-Swim difference!
New to Saf-T-Swim? Sign up for lessons by May 15th and get 20% off your first month use promo code new20 at checkout.
Saf-T-Swim is dedicated to helping your child develop strong swimming skills and safe habits around water. With our expert instructors and engaging programs, your child will gain confidence in the pool and beyond.
Offer for new customers only. Offer cannot be combined. Expires 5/15/2023 Looking to make an impact in your community? Become a lifeguard or swim instructor today. Click here to apply.