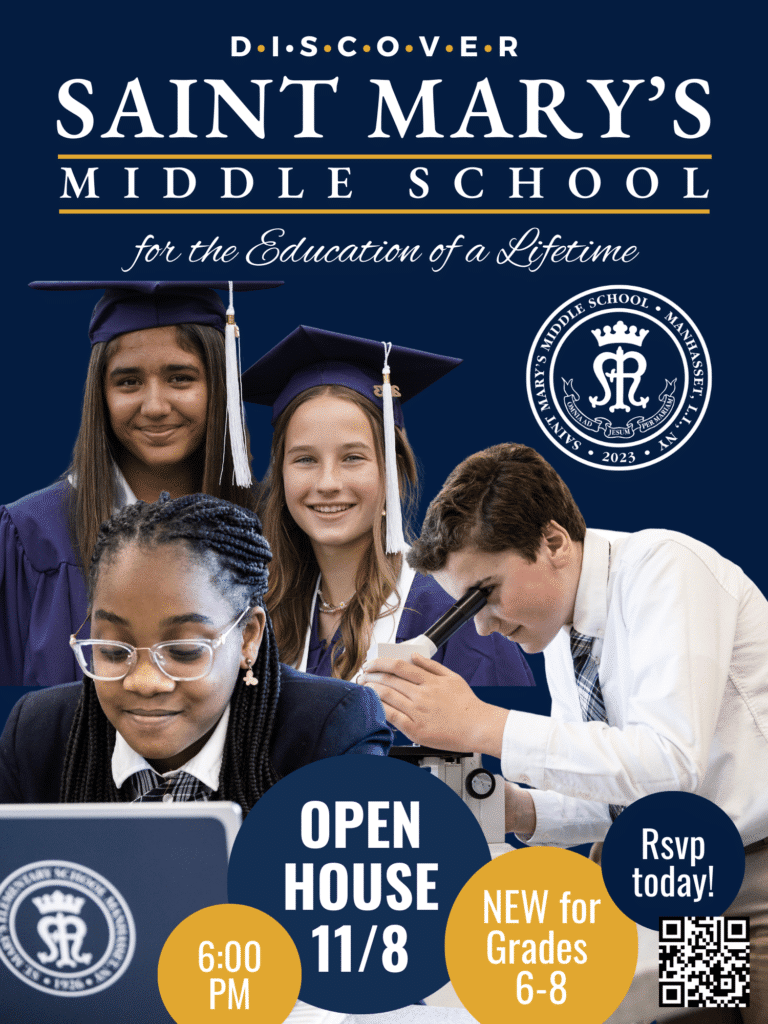 OPEN HOUSE
WEDNESDAY, NOV. 8
6:00 PM
It's an exciting time to become a student of Saint Mary's Middle School, which officially opened in September 2023 to serve students in grades 6 through 8. Immaculata Hall – conveniently located across from the Elementary School is now the exclusive home for these grade levels on our beautiful North Shore campus.
Join us for an introductory presentation followed by tours of the dedicated Middle School building. Kindly Rsvp below!
We look forward to meeting you!