Don't Miss Our Early Childhood Open House this Monday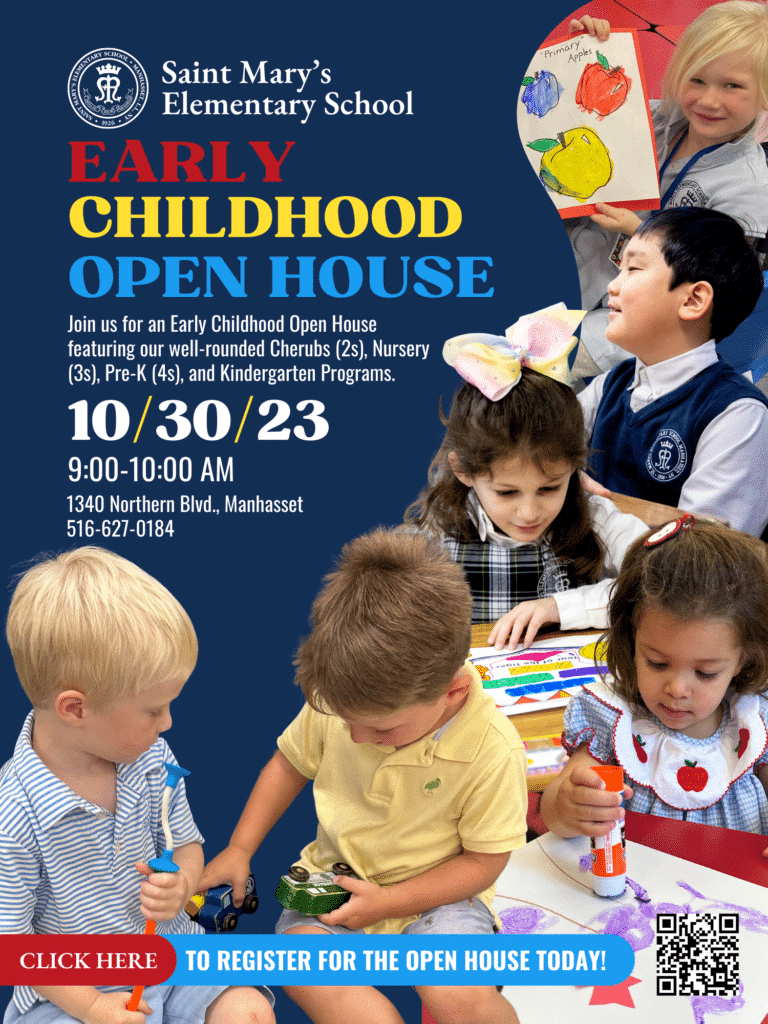 Investing in your child's education is an essential step for their future.
St. Mary's offers a comprehensive Early Childhood Program within our Catholic faith community, starting from age 2 with our Cherubs through Kindergarten classes. Join us on Monday, October 30 at 9:00 AM for our Open House event, where you can visit our bright, cheerful classrooms and meet our nurturing faculty and staff. This open house is your chance to experience firsthand why St. Mary's is truly the education of a lifetime!
Click here to learn more about our school or RSVP to attend the event below.
Can't make the event? We're happy to schedule a personal tour, so please call 516-627-0184.