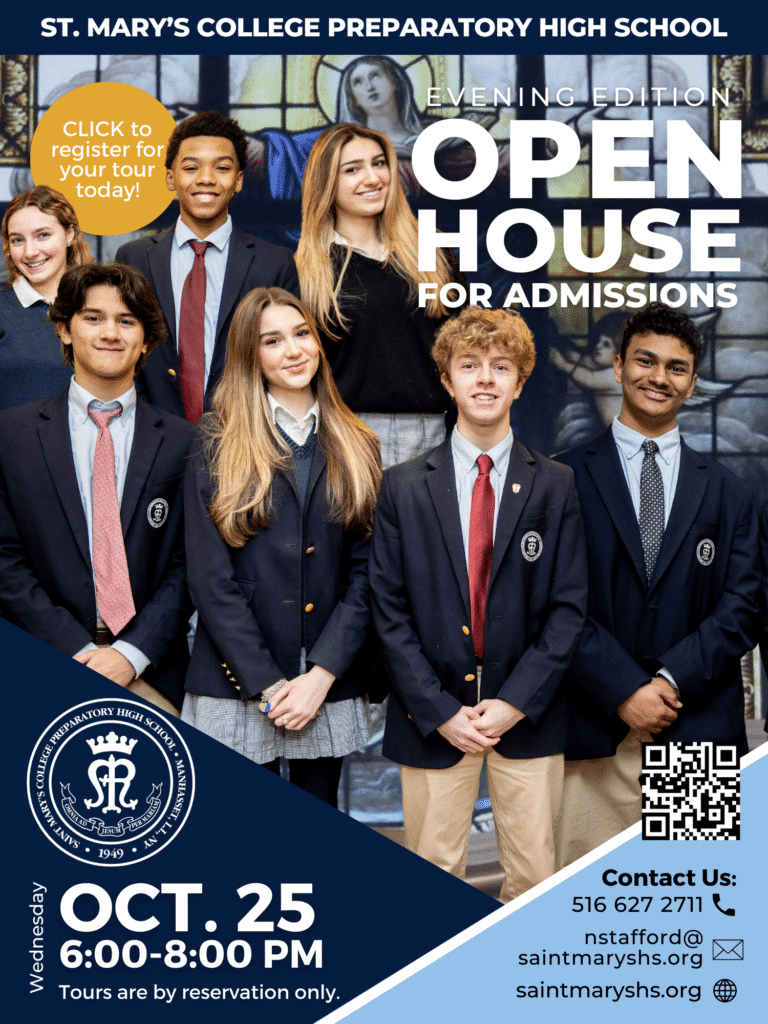 St. Mary's College Preparatory High School is preparing students today for success tomorrow!
Join them for an Open House on Wednesday, October 25 from 6:00-8:00 PM. This special evening edition is the perfect opportunity for prospective and transfer students to get a closer look at the academic, spiritual, athletic, and extracurricular offerings at St. Mary's.
Conveniently located on the North Shore in Nassau County, St. Mary's is accessible by all forms of transportation. Register for your tour today!
Saint Mary's College Preparatory High School
51 Clapham Avenue | Manhasset, NY 11030 | saintmaryshs.org