WildPlay Jones Beach
is a MUST-DO on Long Island this Summer!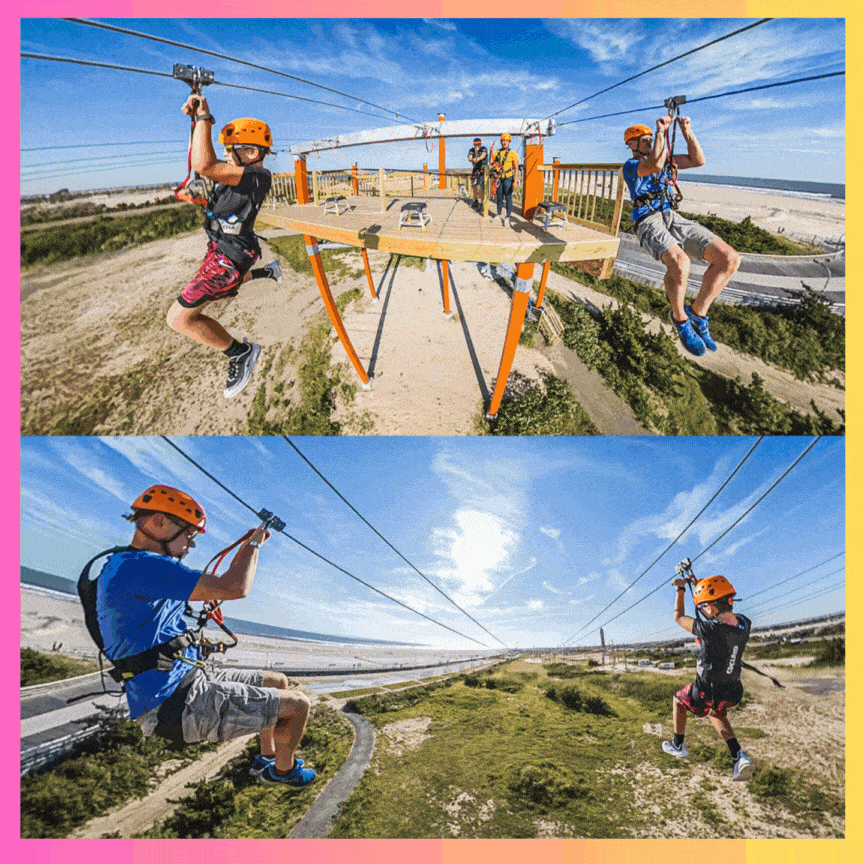 ⭐️⭐️⭐️⭐️⭐️ "The view from the top of the obstacle course was amazing!! You can see the entire beach and ocean!" – Nicole O.
Activities:
700ft Zipline (ages 7+): Starting at just $14.99 | BOOK
Kids Course (ages 5+): Starting at just $19.99 | BOOK
Classic Course (ages 5+): Starting at $44.99 | BOOK
💥 Get 15% off your entire adventure with code NYF15. Explore activities >>
P.S. Teachers – did you know you can get FREE field trips to WildPlay Jones Beach thanks to the Connect Kids Grant? Click to learn more. Plus, WildPlay has discounted rates for birthday parties and team-building groups!
✅ Book online, by phone (1-800-668-7771) or walk-in!
✅ Hours: 7 Days a Week | 10AM-8PM