Face Painters
Fairy Tale Productions, Inc. is a family-owned full-service entertainment company since 1990. We specialize in corporate and private events for children and adults and are dedicated to surpassing your needs and expectations. At Fairy Tale Productions, we bring the highest level of enthusiasm and professionalism to every event.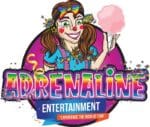 Thank you for your interest in Adrenaline Entertainment! We specialize in adorable clowns, characters, princesses, toddler zones, kids tables and chairs, face painters, balloonists, puppet shows, inflatables, carnivals, food machines, DJ's, magicians, and MUCH MUCH MORE! We customize every event based on your specific needs, as your party is our priority! We look forward to hearing from you so you can experience the RUSH OF FUN with Adrenaline Entertainment!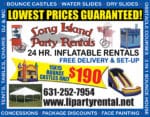 We take enormous pride in bringing you a safe reliable and affordable evernt, and we are the only company to offer all day inflatable rentals (up to 24 hours)! We thank you for considering us for your next special event & hope to serve you soon! Due to constant changes in inventory we may not always have new equipment listed on our website, please call to ak about any item you do not see on our website.