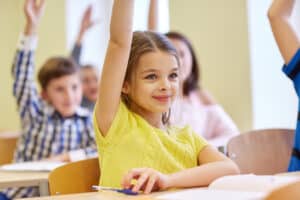 Welcome to our Long Island Children's Education Program Guide. We know how important it is to every Parent to give their children fun and educational lives.  It is our job as Parents to do our best to make our Children great adults.  We have divided our Long Island Education and Enrichment Guide into two sections:  Nassau Education and Suffolk Education.  This will assist you to find a Provider or Vendor that is near you.
No matter what your child's interests or needs, there's an education program on Long Island just for them. Some of these programs include:
Academic Programs: divided into categories such as Academic Advancement, Pre-schools, Nursery Schools, Tutors and more!
Enrichment Programs: categories such as Art Classes, Craft Classes, Drama Classes, Language Classes and more
Special Needs Services: categories that include ADD and ADHD Services, Occupational Therapy Services and Early Intervention Evaluation Providers
Academic Programs
Long Island Education programs are divided into two geographic areas – Nassau Education and Suffolk Education – so you can find a program center that is close and convenient for you. When looking for education classes, playtime moments or enrichment programs for your children, we know you have their best interests at heart – and that is exactly why we provide you with all the academic programs and learning opportunities listed on this website.
Academic Advancement Programs
If your child needs extra lessons, we can guide you to the right place in Nassau County, and Suffolk County, Long Island. There are institutions that provide extra math lessons, extra language lessons as well as extra reading and writing lessons. These are the basics to academic advancement and will help your child to cope and build upon what they are being taught at school. At the same time, the educators at these programs are committed to helping your child have an overall positive learning experience.
Nursery Schools and Pre-Schools
There are a number of good nursery schools and preschools on Long Island in the Nassau and Suffolk areas, catering to every age from toddler to pre-school. There are also religion based Christian and Jewish nursery schools for those who wish to start religious education early. All of these nursery schools focus on the development of a well-balanced and confident child.
Private Schools on Long Island in Nassau and Suffolk
Nassau County and Suffolk County, Long Island are home to a number of excellent private schools, including high schools and elementary schools. A number of these schools also offer a summer camp experience for summer fun. And if your child has special needs, we can also offer you a selection of special education schools on Long Island. You are bound to find the school that is right for your child among all these offerings.
Tutoring for Kids
Kids tutoring classes are offered in all subjects, especially reading, writing and math. Tutoring for kids is especially important for children who are struggling in a particular subject. All of the tutors listed offer tutoring at every level of learning to suit each individual child.
Tutors are trained to give your child the proper amount of help to suit their individual needs. Children's tutoring services are individually based and concentrate on your child's individual learning style to guide your child to success. Tutoring centers for kids are designed to maximize their strengths, improve upon their weaknesses and operate at hours to suit your and your child's schedules.
After School Programs for Kids
When planning your child's after school activities, it is important to look carefully at your child's individual needs and set the goals for the program based on those needs. The correct after school program for your child should help build a sense of identity in your child while serving their cultural, social and educational needs. Activities for kids in after school programs must address the whole child – academically, socially, emotionally and physically. The after school programs for kids listed here aim to do just that.
Children's Sports Classes
Most kids love organized sports or simply being allowed to have some structured free time to do whatever they want. Kids sports can be a great, fun way for children to interact with kids their own age in a sport they enjoy. As an added benefit, children who engage in sports have shown an increase in the child's attention span in the classroom, as well as developing their general life skills.
Baseball Classes for Kids
Baseball classes for children and teens are offered in both Nassau and Suffolk counties. There are some really good baseball instructors that can teach your kids the important baseball skills including catching, throwing, hitting and base running. The baseball programs for kids on Long Island range from classes called 'Mascots' to 'Minors/Majors' up to all baseball skill levels. Baseball classes for 2-6-year-olds instructs them in the critical baseball throwing, batting and catching skills.
Basketball Classes for Kids
Long Island is host to a number of basketball classes for kids of all age groups, from toddler to teens. Toddler basketball classes teach children from 20 months -7 years old the basic skills of basketball. Each group is graded according to their age and skills level. Basketball programs for toddlers make it fun and easy to learn basketball skills. As the kids become more proficient, basketball programs for boys and girls become more focused. Children's basketball lessons are a great way for them to relax after school and to learn the basics of being good sportsmen. Basketball after school programs are also a way for your child to make new friends.
Cheerleading Classes for Kids
There are a number of cheerleading classes on Long Island for kids of all age groups, from toddlers to teens. While it can be a competitive sport, there are many children who take it just for the fun of it.
Cheerleading classes for toddlers are a super way to get your child into an after school activity class. Toddler cheerleading classes will start with teaching the basics of teamwork, sportsmanship, fair play and character-building, but the emphasis is always on having fun. Cheerleading for beginners classes start with grade schoolers and go right up to the teenage years.
Cheerleading tumbling classes are a very important aspect of cheerleading, especially in the competitive world of high school cheerleading. Cheerleading classes for teenage beginners are offered when your child enters their teens. Professional staff and certified trainers will be there to help your child develop their technique as they participate in the beginners cheerleading classes.
Chess Lessons
Nassau and Suffolk counties on Long Island are home to quite a few chess programs for children of all ages. Chess classes are growing in popularity at many educational centers around the world. At a Long Island Chess class, kids of any age can learn the rules and basic strategies of the game. Chess classes are taught by skilled instructors in an environment conducive to learning and concentration.
Fencing classes for Kids
Fencing classes for kids are available in Nassau and Suffolk counties. Fencing is an individual Olympic sport that is becoming more and more popular among children of all ages. Fencing classes for beginners are offered for individuals or for groups, and each person is given the time and attention needed to develop their own style at their own pace.
Kids Football Classes
Football classes for kids are a popular after school sport for many children in Nassau County and Suffolk County. Both counties offer football lessons for kids that teach them the basics of the game, as well as many life lessons by playing in a team sport.
Golf Lessons for Kids
With an abundance of golf courses in both Nassau and Suffolk counties on Long Island, it is no surprise that there are plenty of youngsters looking for lessons, tips and pointers on how to play their best game of golf. Kids golf lessons can be booked on one of the many golf courses in the Long Island area.
Children's golf lessons teach the kids important lessons about how to harness their concentration and control their temper – both great life lessons to learn while having fun. Kids golf lessons are held at most golf courses, and any time your child needs to up their game, book them into some lessons to keep them up to par.
Horseback Riding Lessons for Kids
It is easy to find kids horseback riding lessons in Nassau County and Suffolk County with our easy guides on this page. Many kids are scared of large animals and this is a great way to introduce them gradually to the enjoyment of riding on a horse and allaying their fears while learning great equestrian skills. Horseback riding lessons for children keep them physically busy while enjoying the outdoors and fresh air while building skills.
Ice Hockey Lessons
There are several indoor and outdoor ice hockey rinks around Suffolk and Nassau on Long Island. You could have a budding New York Islander in your family! Classes start with teaching basic skating and puck skills and as your child gets older, they will move on to learning more challenging maneuvers. Whether for fun or for competition, you will find an ice hockey rink where your child can enjoy ice hockey lessons somewhere on Long Island.
Ice Skating Lessons for kids
Long Island has a number of top ice skating rinks where your child can have ice skating or figure skating lessons. Classes are based on age and skating ability – either in a group or individually. Help your child experience the confidence of being able to fly over the ice with one of these ice skating schools for kids!
Kids Sailing Lessons
Sailing classes for children on Long Island can be immense fun. If your child has a love of the water and wide open spaces, he or she might well enjoy the freedom of sailing on the sea. Contact one of the sailing clubs in Nassau or Suffolk to find out more information.
Soccer classes for Kids
Soccer classes are offered for children of all ages on Long Island. Your child can start with soccer class for toddlers, male or female, as soccer is no longer a male-dominated sport. Soccer programs for youth are offered during the week and weekends. All children can start with toddler soccer and then move on to the upper classes in the soccer classes for youth. All in all, children's soccer teaches the kids the value of teamwork and leadership as well as building character that will last a lifetime.
Softball Lessons
Softball lessons are great if your child wants to play a seasonal sport. With personal or group instruction, your child can develop skills at their own pace. Some clubs have great indoor facilities so your child can train all year round. Students are taught to see the ball and then to hit the ball as well as fielding base-running and other critical softball skills. Contact one of the providers here for more information.
Swimming Lessons
Swimming classes for toddlers are an absolute necessity these days as more kids sign up for swim classes at an early age. Besides teaching your child valuable swimming lessons and water safety rules, swimming is a great way to cool off, play and have fun with your friends. Toddler swimming classes can be used to slowly introduce your child to the water while you enjoy watching them have fun. An indoor pool is offered at some venues no matter the weather, every day becomes a good day for swimming.
Tennis Classes for kids
Children's tennis lessons can provide individual focus or build up the confidence of a competition squad with regular training and ball skills. Whether your child is doing high performance training, competition training or tennis league training, Long Island tennis classes will improve your child's results and increase their enjoyment of the sport.
Self-Defense Classes for Kids
Kids self-defense classes can take a number of different forms, such as Kung Fu, MMA (mixed martial arts), Chinese Kickboxing, Tai-Chi/Tao Yoga and Chinese Grappling/Throwing Classes. Karate for kids teaches them how to handle bullies, builds up self-confidence and develops character. Martial arts classes are a good all-round exercise class for your kids and focus on the positive aspects of life.
Music for Kids
All types of music instruments and vocal classes are offered for kids on Long Island, whether it be music theory lessons or music activities for kids.
Music lessons for kids
There are many music centers that offer music classes for kids, whether it be piano lessons for kids or guitar lessons for kids. If your child wants to learn a new musical instrument, you can find a class just for them on Long Island. Violin for kids is a popular choice. Kids playing instruments can be very satisfying, keep them pleasantly occupied and even improve their academic skills.
Dance classes for Kids
Kids dance classes are offered at numerous dance academies and centers throughout Nassau and Suffolk counties. Ballerina classes for kids are a must if your little one has a talent or perhaps already enjoys dancing! Various dance lessons for kids are offered at lots of different studios – use our guide to find one that suits you.
Singing lessons for Kids
Kids singing lessons can help them develop their already good voice into a great one. Singing lessons for children on Long Island include techniques for singing voice development. Private singing lessons are best if your child needs special instruction in establishing a good singing voice. Find a singing school near to you here.
Exercise for Kids
Children's exercise programs can take many different forms on Long Island. Whether it be kids gymnastics classes or yoga classes, there is bound to be one that suits you and your child in either Nassau or Suffolk county. There is nothing nicer than watching your kids enjoying a great workout – it keeps them occupied while they are having fun at the same time – and the bonus is that they will be tired and ready to sleep at bed time. Gyms where the whole family works out together are becoming more popular these days. Kids exercise can be done at the same time as you do your own workout. Check out the facilities that have gyms for kids and adults, in both Nassau and Suffolk counties.
Children Drama Classes
Kids acting classes aim to help develop self-confidence. Drama activities for kids teach them things like how to act in a group scene, dialogue development and many other important techniques that aspiring actors or actresses need to learn. An acting school on Long Island is not hard to find with our handy guide. And acting classes on Long Island, NY can be great for your child's character development.
Educational Programs for Kids
There are many special education programs for children in Suffolk and Nassau counties depending on the area in which your child needs help. Children's education programs can bring a lot of joy to a child who is struggling once they have the correct environment and teacher.
Etiquette Classes for kids
Children's Etiquette Classes are offered by a number of institutions on Long Island. In one of these programs, your child can learn all about social etiquette, table etiquette, as well as image and style lessons so that they will never be at a loss for words or actions no matter where they find themselves. Etiquette classes for children can open up a whole new world to them. Classes are offered to both individuals and to groups.
Language Classes for kids
Language classes for children are such a good thing for them and will benefit them well into the future. The younger they are, the easier it is to learn a language so foreign language classes for kids should be started as young as possible. Spanish language classes for children are very popular and offered at most schools. Italian language classes for children are offered in Nassau and Suffolk counties and other kids foreign language classes can be found throughout Long Island.
Technology Programs for kids
Technology programs for children are offered all across Long Island. Children interested in science, space rockets, computer coding and other technologies will find a program suited to them in Nassau and Suffolk counties.
Other After School Programs
Art classes for kids is just one of the many after school programs that your child can attend. Kids art classes teach kids to think with an open mind and to be creative. They learn how to look at things in a different way and art becomes a way of expressing themselves.
Art Classes for kids
Art classes for kids are a wonderful way for them to expand their imagination and develop creative skills. Children's art classes also expand your child's vocabulary as they learn to think and see in different ways. Art classes for kids on Long Island come in different forms such as drawing, painting, sketching, oil work, sculpture and others. Childrens art classes can open up a whole new world for your child. There are a wide variety of classes to be found in Nassau and Suffolk counties.
Cooking Classes for kids
Kids cooking classes can bring endless fun and excitement into their days. And they are a good way to learn safety practices around stoves and ovens. Cooking classes for children can be either baking for parties and fun events or cooking 5-course dinners. Either way, your child will have a great time learning new tastes and textures of food in their childrens cooking classes.
Daddy & Me Classes
Daddy and me classes are a great way for dads to bond with their children, spend time with other dads, and give your child a head-start in everything from movement principles to music. During the class, you will actively participate with your child's sing-along activities.
Mommy & Me Classes
Mommy and me classes are a great way to have fun with your child! Meet other like-minded moms and get your child involved in activities that will develop the bond with your child and boost your child's musical and movement capabilities.

Parent and Me Classes
Parent and me classes are ideal for moms, dads, guardians, grandparents, nannies – and basically anyone who plays a part in child rearing in your child's life. An added benefit of these classes is that you get to meet and talk to other parents and guardians.
ADD & ADHD Service
Experienced therapists are trained to help the child and parents learn effective strategies to manage ADD and ADHD. As a parent, you will see lasting improvement in your child's behavior together with more calm and effective mood management.
Special Education Advocates & Lawyers
Special education advocates and special education lawyers can help your child get the services he or she needs in school. If you have been told 'no' when seeking out educational resources for your child, then you would benefit from getting in touch with a special education advocate or lawyer. Advocates for special education can make life easier for children with special needs and their parents.
Kids Occupational Therapist
An occupational therapist for kids works carefully with children who have problems with their gross motor skills, fine motor skills and overall muscle tone. An occupational therapist that works with kids will treat them with care and respect, slowly going through the motions with them until their coordination improves.
Socialization Classes for children
Socialization classes for kids can greatly help them to interact with their peers, teachers, and everyone else. Not all children develop social skills at the same pace, and if your child has endured rebuffs or even cruelty when reaching out to develop relationships with their peers, it could lead them to retreat among other children. Socialization classes can give your child the confidence and socialization skills he or she needs to make friends and play.
Speech Therapy for Kids
Speech therapy for children is a type of language therapy that is used for many reasons, including hearing impairments, weak oral muscles, cognitive delays, motor planning delays, as well as a variety of other developmental delays. A certified speech therapist can help with
To view a complete list of all our vendors, browse our directory!