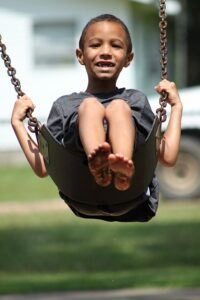 One of the benefits of living on Long Island is the fact that there is so much to do, especially if you have kids. As a parent, it's hard to find things to do to entertain your kids every single day or on the weekends if they are school age. This is why at Your Local Kids we have put together a list of some fun things to do on Long Island with kids as well as an events calendar so you can stay up to date on what's happening near your town.

Outdoor Things To Do on Long Island
Beaches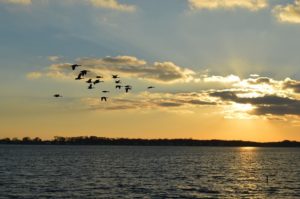 Long Islanders should take advantage of the fact that they live on an island! Long Island is famous for their world-renowned beaches. With over 120 beaches on Long Island, there's always one that's close by, whether you live in Suffolk or Nassau County.
There are several developmental benefits of bringing your kids to a beach such as introducing new and different textures, exposing them to nature at an early age, establishing independence as they explore the new surroundings and soaking in some necessary Vitamin D from the sun.
Swimming Pools
Long Island is also home to several different public swimming pools in Nassau and Suffolk County that residents are allowed to use. Some of them offer pools for free swimming while other have lap lanes, kiddie pools and some even have water slides and lazy rivers.
There are also several companies on Long Island that teach kids how to swim, a life long skill that has many long term benefits including improvement in strength and coordination, physical fitness by using multiple muscle groups while swimming, and learning swim safety!
Parks and Nature Preserves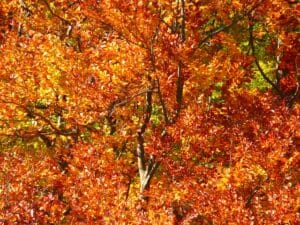 There are over 100 state and town parks on Long Island and that doesn't include small parks located in certain neighborhoods. Whether you are searching for open fields, baseball diamonds and basketball courts to play sports, playgrounds with fun slides and swings for the kids, parks with BBQ areas or picnic benches or if you are looking for a nature preserve where you can go hiking or camping, there's definitely a place for you to visit!
Parks are beneficial to bring your children to so they can discover while playing, get physical activity, be exposed to nature and wildlife (especially in nature preserves), unplugging from modern day technology and learning social skills while kids interact with other kids and make new friends. Visit our comprehensive list of Long Island Parks and Nature Preserves.
Theme Parks  
Long Island is home to many different theme parks such as Adventure Land and Splish Splash. There are amusement parks for older kids that have thrill rides like roller coasters and bumper cars. Other amusement parks that have smaller rides for little ones like carousels and Ferris Wheels.
In fact, there are several reasons to bring your kids to an amusement park other than it's a ton of fun. As you wander around the park you end up walking for miles without even realizing it therefore burning calories and toning muscles. Riding the rides boosts adrenaline, improves mood and also bonds you and your kids as you both scream from the thrills!
Camping 
There is nothing like the great outdoors on Long Island, whether you're at the beach, the park, or the woods. These places make for great camping sites on Long Island that you can park your camper or RV and have outdoor fun with the whole family.
There are a few benefits when it comes to children getting an early taste of outdoor living like getting exercise, being out in the fresh air, experiencing nature, and of course, family time. It also allows for kids to have a chance to take a break from the technological world we live in and enjoy what Mother Nature has to offer.
Apple Picking
Another fun thing to do outdoors on Long Island is to go apple picking at one of the many apple orchards out east. There's nothing like biting into a fresh apple right off the tree. Just because the weather is cooling off and it's the beginning of fall, doesn't mean you can't enjoy a day outside tasting a variety of apples like Granny Smith's, Golden Delicious McIntosh, Red Delicious and more!
Keep in mind there are several health benefits of picking fresh apples with your family. Being at an orchard, as you walk around the grounds and reach to pick fresh apples you are burning calories. You will also show your kids how to appreciate fresh fruits, farming, supporting local economies as well as showing them the nutritional benefits of eating fresh fruit. Visit our comprehensive list of places to pick apples on Long Island.
Pumpkin Picking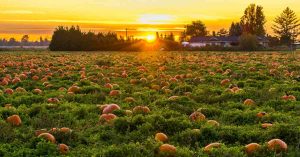 Long Island serves as a home to many farms in both Nassau and Suffolk Counties that offer pumpkin picking throughout the Autumn months.  Families will love walking through patches and picking out the best pumpkin they can find to take home to carve, paint, decorate, or cook with!
Where there is pumpkin picking, there are usually hay rides and corn mazes – two things that make the Autumn months so fun and festive.  Both are great bonding opportunities for families, whether you're working together to find your way out of a maze or taking a leisurely ride around a farm, taking in the sights. Visit our comprehensive list of Long Island Pumpkin Farms.
Boating 
When the weather starts to get a little warmer, the first thing Long Island residents do is hit the beaches. Going boating is an activity that is relaxing with no greater feeling than the wind blowing through your hair as you sail down the Long Island sound.
When going boating, there are many benefits that include learning new skills, being beneficial for your health, and it's fun for everyone. Not to mention that it can create an opportunity for bonding moments with the family that will be remembered for years to come.
Farms
No matter what season it is, farms on Long Island are sure to make up for a great day of family fun. Whether you're at the pumpkin patch, picking fruits and vegetables, or seeing the local livestock, Long Island farms offer a variety of ways for you to enjoy a big part of what Long Island has to offer.
Visiting a farm has been known to help children gain benefits by erasing misconceptions about farms, teach them about basic agriculture, and challenge traditional stereotypes of farming. Visiting local farms also give kids the chance to break away from their daily routine and try something new. 
Organic Farms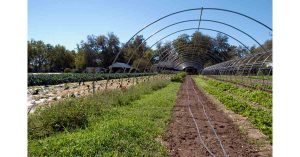 Many Long Island residents love to take advantage of the seasonal produce and activities offered by local farms in their area.  If you prefer to buy produce free from genetically modified organisms, pesticides, or chemical fertilizers, LI has a vast selection of farms that grow their produce organically.
CSA, or Community Supported Agriculture, is on the rise in recent years as focus and demand is shifting more and more toward a natural and chemical-free diet.  Like most traditional farms on Long Island, Organic Farms can offer children an opportunity to learn about agriculture; especially the benefits of Organic practices.   In addition, kids will love to participate in the fun seasonal activities many farms offer throughout the year! Visit our comprehensive list of Long Island Organic Farms.
Fishing
There is no greater Long Island summer activity than going fishing with your loved ones. Whether it is a private boat or a charter boat that you prefer, you can find fluke, striped bass, flounder, cod, bluefish, and even sharks. There is no better feeling than hooking a fish and reeling it in.
Fishing offers many benefits for everyone including children. It can help relieve stress, keeps you active while being outdoors, and allows for social bonding that strengthens relationships between family members. Plus it is more fun to try and catch your food rather than just going to the market and buying it.
 Lighthouses
If there is one thing that Long Island is known for, it's their iconic lighthouses. Everyone across Long Island should have the opportunity to see one in person as it is a reminder of an important part of Long Island's history. Lighthouses give people in the area a real sense of what makes Long Island great and it's important to pass that sense of pride down to the next generation.
There are a couple of benefits to seeing a local lighthouse on Long Island. Some of them include being able to teach children how lighthouses assisted with navigation, how lighthouses operate, and the effectiveness of light signals.
Indoor Things To Do On Long Island
Movies
Movies are the perfect form of entertainment on hot summer days when you are looking for an air-conditioned place to cool down, or the perfect place to keep warm when it's cold out in the winter. Movies are always open even on Christmas and New Years Day and other holidays when kids have off from school.
There are many reasons to enjoy the movies with your kids. Seeing a family friendly movie, you know the content will be appropriate for your children. And if you are lucky, will also contain some adult humor so you can enjoy it too! For older kids, movies also help expose children to different cultures and historic events expanding their learning.
Museums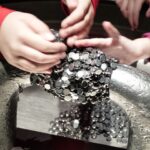 Did you know that there are over 100 museums and historical societies on Long Island? There are so many different types of museums located in Nassau and Suffolk County include science museums, history museums, space museums, art museums and museums dedicated just to Long Island!
According to this article from the National Endowment for the Arts, there are several benefits of bringing your children to a museum including immersive learning experience, expand vocabulary, and introduction to new topics and cultures. Your Local Kids has compiled a list of family-friendly museums on Long Island.
Libraries  
On rainy days, there's nothing better than curling up on the couch and reading a book. On Long Island, there are several libraries all throughout Nassau and Suffolk County that you can bring your child to in order to help them find their favorite or even new books to read. 
According to this article in the Huffington Post, there are many reasons to bringing your kid to the library such as encouraging them to read about new topics, expanding their vocabulary, the responsibility of having their own library card with their name on it, teaching them proper ways to research as well as interacting with other forms of media like magazines and encyclopedias. Also, most libraries have free programs targeted to children such as story time, crafts and more.
Bowling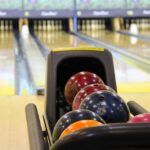 Another fun activity that you can indoors on Long Island is bowling! There's over 30 bowling alleys on Long Island, so you won't have to travel far to have an incredible afternoon of fun! It's also an activity that can be done in tandem creating another bonding opportunity for adults and kids.
 According to this article from Education.com, bowling is perfect for children even as young as kindergarten age. Some benefits include learning simple math like addition and subtraction, developing hand-eye coordination, learning things like how to take turns, being patient and sportsmanship as well as gaining self-confidence as their skills improve.
Aquariums
Long Island is home to two renowned Aquariums, the Long Island Aquarium out in Riverhead and the Fish Hatchery in Cold Spring Harbor. Each have wonderful exhibits of local New York state aquamarine life as well as animals from all over the world.
Several educational benefits of bringing you children to an aquarium include expanding vocabulary, hands on learning, appreciation for science and nature, and inspiring a sense of wonder and imagination.
Art Galleries
Whether you are looking for sculptures, painting, photography or mixed media, there are several art galleries on Long Island that feature contemporary, classic and modern art. There are even art galleries in Long Island communities that exclusively feature art about Long Island. With over 20 art galleries all across Long Island there is sure to be something that you and the family will enjoy.
Don't forget about the benefits of exposing children to art at an early age such as developing creativity, expression, identity and culture. Not to mention parent and child bonding over finding areas of art that both appreciate. Also exposing them to art might inspire them to create their own.
Skating Rinks
Whether you want to ice skate, indoors ore outdoors, or roller skate, Long Island has great local skating rinks to improve your skills. Skating in these Long Island rinks is generally open to the public for an open skate and can provide countless hours of fun and learning for the entire family.
According to this article, skating has great benefits to the health of you and your family such as burning calories, a stronger heart, and improvement in coordination, balance, agility, and endurance. It is also a lot of fun and having the whole family skating together is a fun experience that can't be beat.
Sports Facilities
People have varying interests in sports, whether you enjoy football, baseball, basketball, or hockey, Long Island has many different types of sports facilities throughout the island. Nothing beats watching your child score the game winning goal or hit the basket at the buzzer.
Playing organized sports has major benefits, especially for children. Some of those benefits include greater connections in school, strong relationships with fellow peers, and great family interaction particularly with parents. Not to mention the impact that sports have on their confidence and self-esteem. These qualities come a long way for children and give their parents something to smile about as well.
Theaters
The theater is a place where various types of performing arts can express themselves on the big stage. There are several theaters on Long Island that you can attend that will be a good time for the whole family no matter what type of performing arts you prefer. From musicals and plays to orchestras and ballets, theaters on Long Island have it all.
According to this article, going to the theater is inspiring and beneficial for children to see. Theater can help kids enhance their literary knowledge, culturally enrich children, and can help keep them engaged in the fine arts.
Read Our Events Calendar
Our event calendar is updated monthly and includes many different types of events such as open houses for summer camps, festivals and fairs, special activities at libraries or open play areas, as well as many different types of classes such as mommy and me, music and movement and so much more!