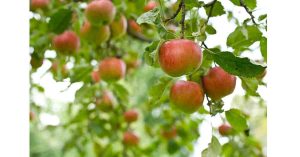 As Long Island cools down from another beautiful summer, it's time to start planning your next family adventure for the fall season. Apple picking is an activity suitable for adults and children alike, and a great way to get outside and enjoy some fresh air while having some old-fashioned fun. Suffolk County is home to some of the best Apple Picking available, and Your Local Kids has compiled a list of family farms and orchards to visit, as well as some tips to ensure a successful apple picking experience!
Tip #1: Wear Sunscreen!
Even though fall weather on Long Island can be unpredictable, be sure to protect sensitive skin from the sun on each trip outdoors.
Tip #2: Call Before Heading Out.
It's always a good idea to place a quick phone call to the orchard or farm before leaving home. Many times, hours of operation or circumstances can change with short notice. In addition, it's a good idea to inquire which varieties of apples are available, and verify there's still ample fruit for picking. Small farms sometimes run out, and you don't want to be arriving disappointed.
Tip #3: Pack Snacks and Drinks
Not all farms or orchards offer food, and little ones can get cranky when hungry. Be sure to pack a healthy snack or lunch. You may decide to have a picnic on the grounds (if permitted), or at a nearby park once you've finished apple picking. Plus, it's always good to have extra water to prevent dehydration.
Tip #4: Follow Directions, and Ask Questions!
Although apple picking may seem easy, there's more to it than many would assume. Listen to the staff at the farm, and be sure to follow orchard-specific rules. Help very little ones navigate the grounds, and instruct them on how to select the best fruit available.
Tip #5: Put those Apples to Use!
The fun doesn't need to stop after the picking is over. Look up some great recipes for baked goods such as apple pie that you can bake together as a family, or make a batch of homemade applesauce.
Calverton
812 Sound Avenue – Calverton, NY 11933
Phone number: (631) 929-4327
– The first pick-your-own farm on Long Island featuring a wide variety.
3810 Middle Country Road – Calverton, NY 11933
Phone number: (631) 727-4554
– A family-run farm that also supplies local stores with fresh produce.
Cutchogue
28700 Route 25 – Cutchogue, NY 11935
Phone number: (631) 734-6441
– Over 20 Varieties of Apples on semi-dwarf trees to allow easy picking for all ages.
Jamesport
116 Manor Lane – Jamesport, NY 11947
Phone number: (631) 722-5770
– Features plenty of apples for picking, as well as an apple shed selling cider and baked goods.
Riverhead
5698 Sound Avenue – Riverhead, NY 11901
Phone number: (631) 683-8388
– Over 24 Varieties of apples throughout the season, as well as an "apple express".
Watermill
240 Montauk Highway – Watermill, NY 11976
Phone number: (631) 726-4667
– Over 12 Varieties of Apples to choose from.
50 Horsemill Lane – Watermill, NY 11976
Phone number: (631) 537-2565
– Mix and match your favorite varieties of apples.
65 Seven Ponds Road – Watermill, NY 11976
Phone number: (631) 726-8015
– U-Pick farm along with a Farmer's Market.
Be sure to browse our Nassau County Directory  or Suffolk County Directory for even more helpful parent resources, and stay up-to-date with our parenting articles for all of the fun happening right here at home.