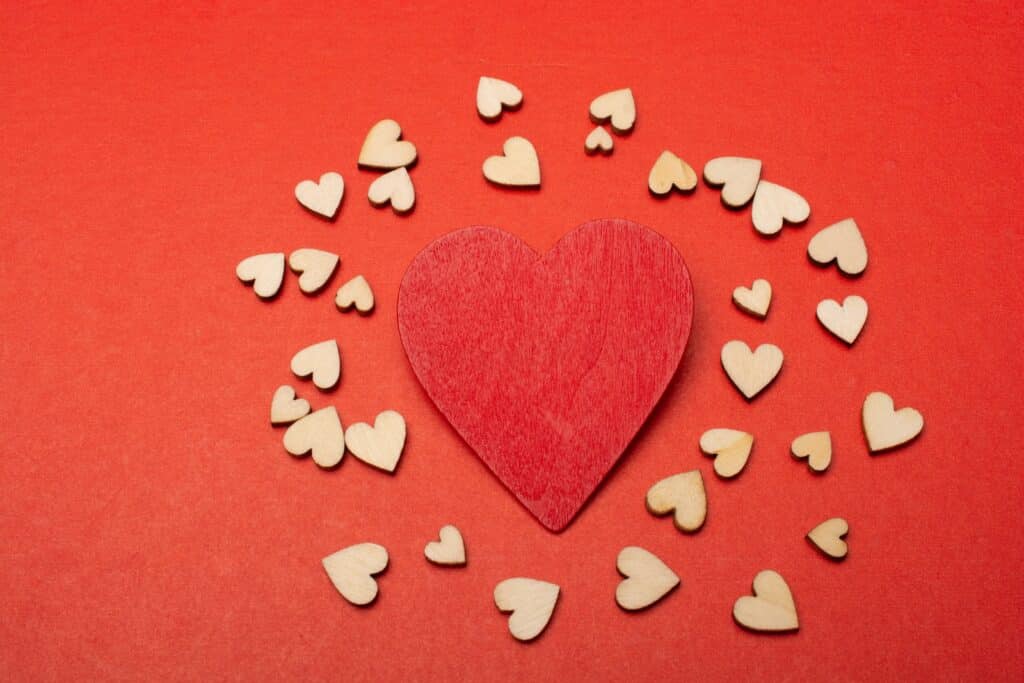 Don't let social distancing and cold weather break your heart. There are plenty of ways to celebrate Valentine's Day as a family. Here are a couple of ideas.
#1. Plan a Special Meal Together
It is said that a family that eats together, stays together. So, whether it's breakfast lunch or dinner, let the ones you love know that you care by enjoying a meal around a table. After all, they also say that they way to the heart is through the stomach.
Here are some Valentine's themed meal ideas:
Heart Shaped Strawberry Cream Cheese Breakfast Pastries
Valentine's Day "Show The Love" Salad
White Chocolate Raspberry Cheesecake
Valentine's Day mini Cherry heart pies
#2. Plan a Rose Drop Together
Don't let Covid stop you from showing your love. Get the family together and make a list of other family and friends that mean a lot to you. Pick up a Rose for each person, and leave it for them at their door. Contactless yet caring.
#3. Care Jar
I'm sure you've heard of a swear jar, but this idea is a little different. Throughout the day, think of 3 to 10 things you love about each member of your family. Write it on a small piece of paper, fold it up, and read it aloud together at the end of the evening.
#4. Family Spa Day
Whether at home or at an actual spa, take some time to pamper yourself and each other as a family.
Be sure to clean and unclutter your family spa space.
Give your family a menu of spa treatments that they can select from. Either hand written or typed is fine, as long as it's done with love. Remember to get creative!
Lay out and display items and treatment items. You can do this by nearly folding warm towels or a bath robe with slippers.
Use aroma therapy to create a relaxing and loving family environment. Candles can be nice or for a safer, kid friendly alternative diffusing oils are great too. With diffusing oils, you can also personalize the scent. For instance, a drop of rose oil for family member 1, a drop of balsam for family member 2, a drop of orange oil, lavender or another scent for another family member.
Sprinkle around rose petals, citrus peels, eucalyptus leaves, or lavender. You can even sprinkle them in the bath or shower for added ambiance and aromatherapy.
Don't forget to put out healthy drinks and snacks. Fresh fruit to eat paired with strawberry cucumber water are a great idea. You can even cut the strawberries or other fruit into heart shapes. Feeling a little bubblier? Sparkling cider or champagne is nice as well.
Books or magazines that your loved ones enjoy can be displayed for reading as well.
Playing spa music is essential at this point.
Be sure to put out a fresh bar of soap and clean washcloths for each family member.
#5. Go Out on a Date Together as a Family
Does your family love a local restaurant? Perhaps bowling is more fun? Whatever it is that your family will love to do, take the time to schedule doing it together. Parks are nice too.
#6. Play Valentine, Heart or Love-Themed Games
Some games can be tweaked just a tiny bit to make them perfect for a holiday. Play tic-tac-toe with x's and hearts instead of x's and o's. Or play Bingo using heart cutouts or candy hearts to cover the number letter combinations. Or if you're creative enough perhaps you can make a DIY Valentine's Day themes ski ball table.
This link provides a few Valentine themed game ideas for families with young children as well:
#7. Do Some Valentine's Day Crafts Together
Arts and crafts can be fun for the entire family. And with so many family-friendly crafts you can really make something beautiful and from the heart.
"Love you to pieces" Valentine's wreath
Heart-shaped Valentine animals
#8. Read Books about Valentine's Day and Love
Reading is a wonderful way to share love with your family. And, according to researchers at the University of Sussex, it is also a wonderful way to reduce stress, lower blood pressure and even strengthen your heart!
#9. Watch Love-Themed or Valentine's Day-Themed Movies
There is a wonderful list of movies that are family-friendly for Valentine's Day. Some top favorites are:
• Be My Valentine, Charlie Brown
• Isn't It Romantic
• Gnomeo & Juliet
• Lady and the Tramp
• Valentine's Day (2010)
• Love Actually
#10. Have a Gift Exchange Followed by a Family Photo
Dress up in nice Valentine's Day themed outfits and exchange gifts. Simple and sweet! Be sure to take a family photo after.
Make Valentine's Day Special for Your Whole Family
No matter what the weather or conditions of life, you can always make Valentine's Day special with the ones you love. Try one or more of these 10 ideas to create a memorable Valentine's Day for the whole family.