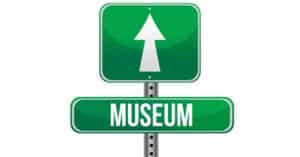 Are you looking for some things to do on Long Island with kids indoors this summer? There are alternatives to the beaches and parks, or for a bad weather day.  We have come up with a list of 10 must visit museums this summer.
Cradle of Aviation
The Cradle of Aviation Museum in Garden City offers a wide variety in the way of science and technology.  There is an aviation museum; a preservation of Long Island aerospace treasures. The Junior Jet Club is a hands on and interactive play area for children under the age of 6. They can explore the aerospace themed activities, climb, build with blocks and Legos, and there is even a little story book nook.  Make some time to check out the Planetarium and Dome Theater presented by JetBlue Sky Theater; the state of the art high resolution system will take you on a space journey!  Take a break and grab a bite at the Red Planet Café; the futuristic themed restaurant.  Don't forget to stop for a souvenir on your way out at the Museum Store which is full of cool items such as key chains, stuffed animals and tee shirts. The Museum is open 7 days per week for the summer, but for additional information on tickets and pricing please visit the website.
Hicksville Gregory Museum
The Hicksville Gregory Museum in Hicksville is formerly known as the Heitz Place Courthouse in the late 1800's. The museum offers tours of the courthouse, where you can learn about the history of the courthouse and of the German- American communities that were predominant in Nassau County.  You will see natural history like fossils and butterflies, and local history artifacts, collections of minerals too. There are several educational, summer science programs available too. The Earth science programs are designed for children of all ages.  For more information or to schedule a tour please visit the website.
Nassau Firefighters Museum and Education Center
The Nassau County Firefighters Museum and Education Center, located in Garden City houses a collection of fire service memorabilia.  You can see large apparatuses, extinguishers, helmets, turnout gear, nozzles and other equipment.  The education center serves a place where you can bring the family to learn fire safety. For more information on summer hours and events, please visit the website.
Science Museum of Long Island
The Science Museum of Nassau County is located on Leeds Pond Preserve in Manhasset.  The museum is known for their summer camps and educational programs, but they offer many events for families.  All enrichment workshops and educational events are scheduled and pre registered.  Click here to view the calendar of events.
Long Island Children's Museum
The Long Island Children's Museum in Garden City is the perfect interactive and creative environment for children to learn through exhibit and exploration.  There are a variety of exhibits including the bubble room, the climbing section, building blocks, sound showers and the communication room.  Presently the museum has an Andy Warhol exhibit that will last into October.
Heckscher Museum of Art
The Heckscher Museum of Art is located in the Town of Huntington.  The museum was opened in 1920 by German-American industrialist and developer August Heckscher.  The museum presents many works by American painters, but as a not-for-profit educational organization, it offers many programs for Long Island kids to do. There are several summer art workshops and also programs for students' k-12 year round. Visit the museum for free on July 10 in an effort to celebrate the museums 96th anniversary! Please see the website for additional details on fees, hours and programs.
1901 Restored Railroad Depot and Freight House
The Restored Railroad Depot in Lindenhurst is presently located inside Irmisch Park.  The Depot was made famous by its beautiful architecture. The interior of the freight house houses exhibits of former shipments delivered by railroad, old uniforms worn by railroad employees, and pictures of different railroad scenes.  For information and maps and directions please click here.
Hallockville Museum Farm
Hallockville Museum Farm in Riverhead is listed on the National Register of Historic Places and is a Riverhead Town Landmark.  The museum relies and runs on charitable donations.  The museum is a preservation of Long Island's agricultural heritage and history of farming on Long Island.  They offer tours, educational classes and workshops, festivals and fairs year round.  To learn more, please visit the website.
Children's Museum of the East End 
The Children's Museum of the East End in Bridgehampton offers many family and children's events for the summer.  The museum also offers several programs, Baby and Me and Tot Spot.  You can also play miniature golf, explore art studios, sand puppet exhibit, family tree gallery, participate in read along and much more!
Dolan DNA Learning Center
The Dolan DNA Learning Center may appeal to older children; middle and high school, and to families alike.  Located in Cold Spring Harbor, it is the world's first science center devoted to genetics education.  The center offers summer camps and school programs.  There is an in house exhibition of the "Story of a Gene."  You can learn more about the DNA discovery center and museum hours here.