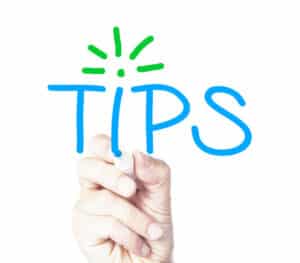 School is back in session, and many Long Island families are working towards re-establishing a routine. If you're not sure where to get started, Your Local Kids has all of the parent resources necessary for a successful school year. Here are ten study tips that work great for grade-schoolers.
Remain Organized
The easiest way to avoid frustration during study time is to keep things neat. Clearly label important information and use a designated folder and notebook for each subject. Insist that your child uses a planner to keep track of important dates and assignments.
Avoid Distractions
If possible, provide your child a study area away from any potential noise or distractions. Turn off the television and insist that any cell phones or electronics are put away until the work is completed.
Make Studying Interactive
When learning is fun, it's much easier for children to be engaged and attentive. Playing bingo or acting as a game show host require little preparation and can reap enormous benefits come test day!
Keep Study Groups Small
Having children study with their peers is a great way to encourage active listening and teamwork, but it can be very easy for kids to get sidetracked. By keeping groups to only two or three children, it is much easier to stay on task – especially when provided with adult direction.
Schedule Study Times
Use a central calendar at home to mark the dates of upcoming tests. Work with your child to develop a realistic time frame for studying in the days proceeding.
Review Note-Taking Tips
The more attentive kids are in school, the better they will perform on test day. Review the best ways to practice actively listening and how to recognize when it is important to take notes in class.
Review Past Work
Go over completed tests and class work with your child when it is sent home. If your child still doesn't understand an answer, review it together until it makes sense.
Use Flashcards
Making flashcards are a tried and true way to review important topics, and they're easy to make! Use a timer for an added challenge.
Allow Time for Breaks
Focusing too long on any one subject can actually cause studying to be less effective. For every 30-45 minutes of studying, encourage your child to take a 10-15 minute break. During this period they should get up, stretch, or have a healthy snack.
Review Test-Taking Strategies
No matter how well your child knows the material, if they panic on test day, it can be difficult to get a good grade. Go over some strategies for success, and remember to encourage effort above everything else!
For more educational resources, be sure to review our Long Island Education and Enrichment Guide.
Liked this article? Checkout our Archives for more.