September 1, 2020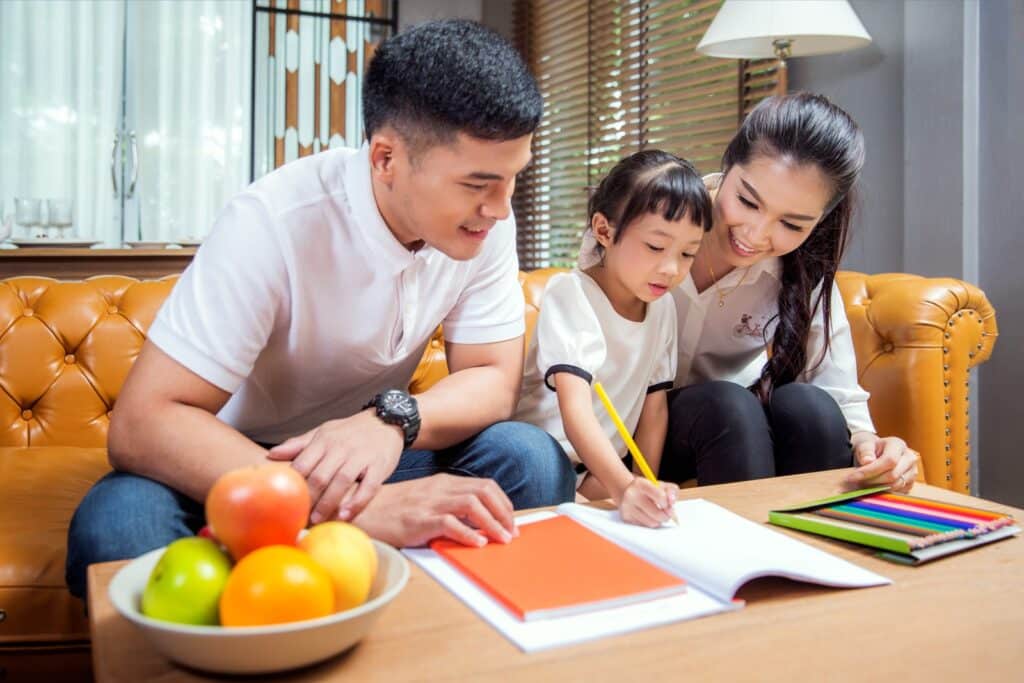 Trying to keep your kids on track while learning at home during the Covid-19 pandemic? You're not alone. With many children still not back to school full time there is a continued need for parental educational resources so they can assist their children during these unusual times. Educational growth during the distance learning days can be a lot less stressful by tapping into some great online tools designed to get right to the point – provide specific resources for various subjects and topics.
Free Ready-to-Use Lesson Plans Online
Ready-to-use lesson plans and activities are available and cover many subjects for young K-6 learners at home. Many resources that were charging fees are now able to offer services for free to help kids, which helps cut anxiety for everyone involved – namely parents, in many cases, with limited and cut-back financial resources during these times.
Online Instructional Videos & Interactive Games Supplement Education
A lot of parents are looking for learning tools and home-friendly resources to supplement what they already have. Features like online instructional videos and interactive games are perfect sources of supplementary education and can help provide alternate methods for students who learn differently. Whether you're looking to strengthen kids' fundamental literacy skills, ideas to entertain and engage home-bound students, or supplemental programs for math, science, reading, writing, history and music, there's a free online learning resource available that can help you and your K-6 child at home.
Free Websites for Your Elementary Learner
Check out the following websites to find the right fit for you and your young student:
Benchmark Universe – General Education
Sign up for free access to an extensive collection of curated ebook libraries and resources for students and parents to use for home learning. You can chose K-6 English, Spanish or dual language libraries.
A math platform offered at no cost to parents and students dealing with school closures due to Covd19 for 1-6th grade that makes learning fun and personalized. Originally designed for teachers, now parents who are "home teachers" are able to track student progress remotely and quickly identify learning gaps. Transforming math with engagement equals fun for students! There are 4 easy steps to get started and access math games.
Carrot-Top Educational Resources – U.S. History
Free downloadable PDF educational worksheets for parents and students. US fun trivia, state capitals and flags, quizzes, U.S. Constitution education for young learners, U.S. Bill of Rights, American President resource page and more. Their mission is to honor American spirit and American made products while promoting patriotic and individual pride.
Printable K-6 learning worksheets and free daily workbook pages for parents to use to help children learn at home. They offer resources and suggestions to help parents navigate learning while schools are closed. Free math workbooks are an especially useful resources – these are designed to challenge students and keep their interest level high. The puzzles are apparently so popular, it seems even parents enjoy them! Keep your kids learning during COVID-19 and prepare them for when school reopens.
Problem-based, 3-Act task lessons that foster student curiosity, math progression short videos and innovative teaching ways to engage with students, completely free! Founder Graham Fletcher is continually advocating for best practices in elementary mathematics with innovative ways to support students as their conceptual understanding develops.
Headsprout – Reading
Self-paced, online K–5 reading program that adapts to the needs of individual students at-home. They offer free subscriptions for home learning through the end of the school year.
Free access to online learning programming and computational thinking resources for any school (anywhere) that is closed due to coronavirus (COVID-19) during the period of closure. This program is designed to teach elementary-aged kids the computer skills they need. It's specifically aligned to learning standards in the UK, but the skills apply to students everywhere. They are passionate about preparing children for living in the modern digital world and offer instruction on animation, html, computational thinking, primary computing, robotics, and themed activities.
A free digital Social Studies learning tool for elementary students funded by the Library of Congress, this resource offers interactive "episodes" for K-5 kids. Students (and their parents!) can explore congress and civic engagement and connect what they learning with their daily lives. Innovative, hands-on activities foster visual literacy and historical inquiry. All episodes run on PCs, Macs, Chromebooks and iOS and Android mobile devices.
Offers free access to over 100 fairy tales. Movie Books give children the opportunity to discover the pleasure of reading by watching (and reading at the same time) an animated film thus enhancing listening skills, improving vocabulary and pronunciation, and fostering imagination and creativity.
A free music curriculum from Carnegie Hall, this is a one-stop shop for all the resources you need to bring cultural diversity to your home classroom—Real artists share authentic music from their cultures. Simple and straightforward to use, simply pick a program, use the online professional development resources and lesson plans, and teach your young learner about new musical genres and cultural traditions. Programs includes six lessons built around two songs by three unique artists and culminate in an interactive concert experience. You and child can celebrate what they've learned — singing and dancing along with their favorite new artists. A great way to relax, learn at home and de-stress during these uncertain times!
Explore the world and never leave your home school! Specializing in K-8 social studies, life science, geography, and ancient civilization curriculum content. Their website has online learning videos and quizzes along with a list of the national and state standards that the videos align with. A great resource especially at this time of limited or no access to travel and cultural venues in the world.
WriteReader – Writing
Increase students' digital writing skills significantly in only 6 weeks. Meaningful writing activities are offered for parents to access for their children at home.
Suggestions and practice to strengthen kids' fundamental literacy skills, ideas to entertain and engage home-bound students, and alternatives to the usual screen time activities. Dedicated to fostering joyful, successful learning for all students — wherever their current classroom might be. Access downloadable files or visit recommended sites. Grade ranges are suggestions — explore resources to find what works best for your learner!
These 13 Free Online Learning Resources for Parents of Elementary School Students Really Help Remote Learning During Cornoavirus Pandemic
These 13 free online learning resources will help you keep your kids on track while learning at home during the school closings caused by the coronavirus pandemic. You can assist your children, and their teachers, maximize their educational growth during these distance learning days. Take the stress out of your life by tapping into these great online tools designed to get right to the point and provide specific resources for various subjects and topics.