August 24, 2020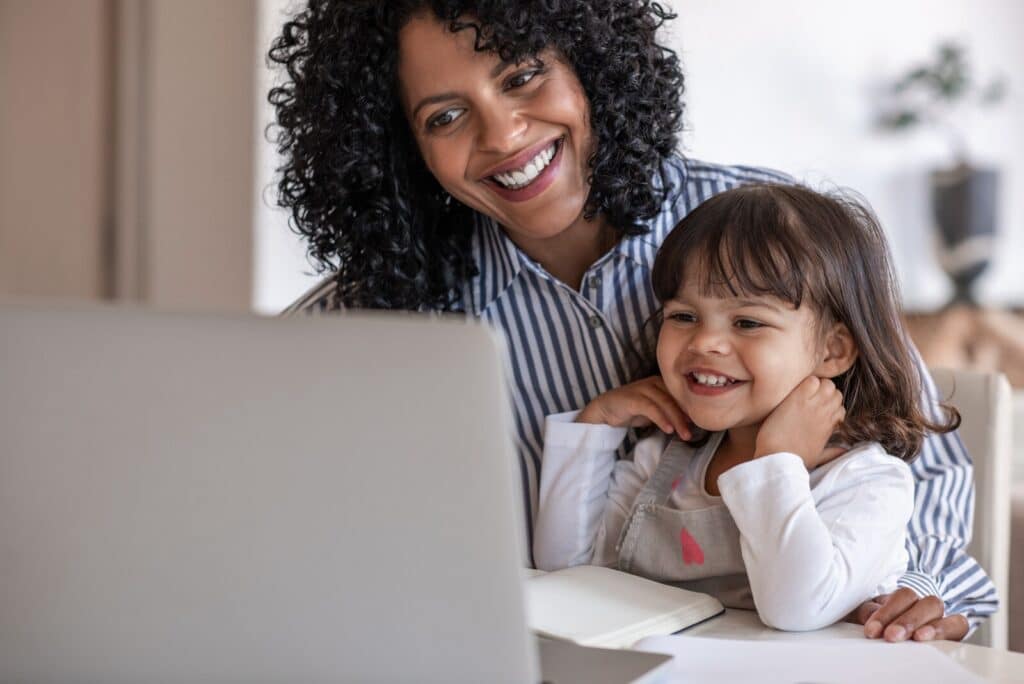 In these days of learning at home due to Covid-19, parents of young children are finding themselves with much to learn and even more to teach! One thing to remember when it comes to pre-school education, especially during these times of home learning, is that education has to come to life to keep little ones engaged! And it doesn't have to be entirely overwhelming for parents because there are excellent Pre-K home learning resources available at no or sometimes little cost.
Teaching Preschoolers Is Challenging, But Rewarding
Teaching preschoolers can be a challenging but especially rewarding experience. There are many sources online that offer practical Pre-K learning tips, games, puzzles, language development activities, skill building and creative thinking challenges. Topics for pre-schoolers are generally easy, fun and quick activities and are typically categorized to include early learning for babies, toddlers and 5-year-olds. The general idea from most resources is to make every day of learning at home a productive adventure! Most parents will have resources and materials at home they never imagined they could use for pre-school teaching. Many resources encourage outdoor nature excursions and learning exercises in the park, or on a neighborhood walk, albeit with appropriate social distancing and personal protection practices.
We're providing two excellent, free Pre-K online education resources that are both super easy for busy parents to navigate:
#1. www.resourcesforearlylearning.org is an extensive website that includes free clickable overviews of learning and child development resources as well as easy to navigate pre-school learning categories. It offers guidelines and tips for how to structure each day, be consistent and track progress. Setup by the Department of Early Education and Care, funded in part by a grant from the U.S. Department of Education, their motto is "Brain Building in Progress: Resources for Early Learners."
Pre-school education content includes math, music, dance, reading, science, talking, listening, writing, drawing and more. Activity Programs for learning at home are offered for babies 0-15 months and Toddlers from 21-33 months.
The website also include collections of Pre-K playlist videos and interactive Pre-K games – easy access to fun, interactive educational resources focusing on specific concepts and topics such as colors, music making, building structures and more.
Browse through many online learning activity programs that outline a materials list, vocabulary used, head start outcomes and Pre-K Learning guides all designed to make learning plans easy for parents to follow.
Examples of the Many Teaching Program Ideas
Have babies explore different materials with their hands, feet, fingers, and toes to help them exercise their pre-writing muscles.
 Aisles of Fruits and Vegetables
Have children use blocks to build fruit and vegetable aisles of a grocery store and then go shopping in the aisles.
Have your child explore water at bath time with plastic containers of different shapes and sizes.
Make writing part of your toddler's pretend games, from make-believe shopping lists to party invitations.
Help your toddler draw his own, life-sized self-portrait!
Go outside on a windy day. Help children become aware of things being moved around by the wind.
Sing songs with actions and gestures to help toddlers expand their vocabularies and practice concepts.
Set up a train ride in the room and have children pretend to ride the train, help them make connections to real train rides.
Point out different environments plants grow in when you are out and about—such as in the park, by a pond, or in the woods.
To Learn More Visit their media-rich website which is very straightforward to navigate: www.resourcesforearlylearning.org
#2. Education.com is another free resources for parent to get help for at-home learning. They offer sign-ups to free accounts to access premium resources during school closures. High caliber math, reading and writing programs have been developed by expert educators and support national education standards. Materials have been developed to support different approaches to teaching and learning so parents can make thoughtful choices that address diversity and inclusivity. Their mission is to "nurture each child's passion, curiosity, optimism and educational success."
Pre-K kids are chock full of energy and this online resource is the place to find guided lessons and an online learning library filled with games, activities, songs and stories. Parents of pre-schoolers will be thrilled to find an amazing amount of fun and education-rich topics to chose from. You can select printable worksheets, over 600 online games, guided lesson plans, free downloads and more. Selections by subjects and topics include arts & crafts, math, reading & writing, social & emotional skills, recipes and seasonal activities for pre-schoolers. Educational worksheets and interactive resources help pre-schoolers start to form a basic understanding of scholastic topics, mindfulness, healthy relationships with food and nature and how to build a strong foundation for continued learning.
Extra Fun!
One noteworthy feature is the online worksheet generator enables you to make personalized, printable puzzles so you can really make your child's learning experience unique and all about their personal relationships and environment.
Examples 'Ready-To-Go' Learning programs
Quiz your kids on their emotions and their five senses.
How Many Colors in the Rainbow?
This fine motor skills activity teaches kids use their numbers, color a rainbow and count the colors in the rainbow.
Timed Number Recognition Game.
Time to Rhyme: Matching Rhymes #1
Kids just learning to read practice sounds and letter patterns.
Letter recognition is developed in a awesome online outer space scene!
Children can develop Fine motor skills with two-dimensional shapes.
Students learn about what plants need to survive, the lifecycle and actually grow their own plant.
Early literacy concepts are encouraged with friendly faces and identification of figures that perform tasks mentioned in narration.
To Learn More about programs and resources, visit their comprehensive website
 These 2 Free Resources Make Preschool Education Rewarding & Fun
These two excellent, free Pre-K online education resources make it easy for parents to help their children learn while having fun. You can have fun too while you engage in the challenging but rewarding preschool education experience. Make every day of learning at home a productive adventure!