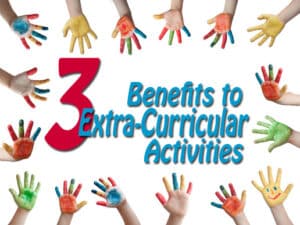 Summer time is around the corner, the school year is coming to a close and the last thing we want is our bored hanging around the house! Children who are involved in extra-curricular or after school programs on Long Island benefit greatly and it creates a healthier living for all. Children should remain engaged throughout the summer months as they transition from the school year.  These three benefits top the list!
1: Social Development:  By putting your child in a social setting, they will develop many lifelong skills. "It's important to know the normal development skills appropriate for different age groups so you can determine where the help is needed," says Susan Diamond, M.A., a Speech Pathologist  and author of Social Rules for Kids.  According to the article Diamond contributed to on  Parents.com young children will be able to initiate verbal contact with others; saying such simple things as "hello" and "good-bye." They will learn how to take turns talking while they play games and sharing as they play with toys or are snacking. Children will learn how to express themselves by using their imaginations when they share toys and play with stuffed animals. They will also learn the idea of empathy; reacting and trying to console another child when they are crying.  During play, children will learn what personal space is and how to respect that space with their friends.
2: Build Self Esteem: Raising confident children should be a priority to all parents.  Having children involved in extra-curricular activities will help children grow and develop into confident little humans.  Children will find the confidence to deal with problems such as tying their untied shoe; they may be frustrated at first but once they tie the shoe they will feel relieved and proud of themselves! They should take pride in their day to day achievements; washing their hands, using the potty, spelling a word correctly, and succeeding in a memory game exercise.
Sports: Participating in sports and being part of a team gives the child a sense of camaraderie and feelings of importance. When your child scores a goal or runs in to home plate, they feel happy, successful and important, and most of all someone you are proud of.  Sports are not only fun for kids to play, but also beneficial physically too because it is regular exercise!
3: Academic Enrichment: Academics are a large part of your child's development as they grow and there is always room for academic enrichment, even when they are not in school.
Arts: Activities such as music, painting, coloring, drawing and sculpting are all engaging and they can help develop necessary brain development and function, certain skills required for reasoning and also sharpen the fine motor skills! Ellen Booth Church, former professor of early childhood education at SUNY Farmingdale, says that not only do the arts stimulate language development, but also strengthens the synapses between brain cells.  These essential activities during early childhood can create new neural pathways and strengthen already existing ones. For more information read our page on kids art classes on Long Island.