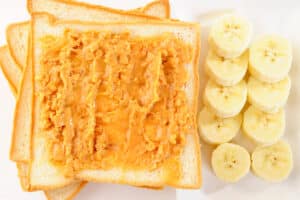 With the addition of spring activities and outdoor play to an already busy schedule, it can become more of a challenge for Long Island Parents to put together healthy meals that are kid-friendly. Your Local Kids has put together three fast and simple recipes to make unique and fun school lunches for your child.
DIY Tacos
Tacos are easy enough for small hands to assemble, budget-friendly, and tasty! Use a separated Tupperware or small containers with lids to divide each ingredient. Cook a serving of ground turkey or beef in a frying pan until it is fully browned, seasoning it if desired. Wrap two tortillas or crunchy tacos in aluminum foil, and use one container or section for each of the following: the prepared ground meat, chopped tomatoes, lettuce, and cheese. Include a plastic spoon and an extra napkin. When it's time for lunch, your child will be able to unwrap their taco shells and assemble each one to their liking.
Tip: Freeze the extra ground beef when cooking a smaller portion, or prepare the ground turkey or beef in advance, refrigerating the leftovers to simplify repeating this later in the week.
Mix it Up: Alternatively, you could provide the same toppings along with pita pockets and your child's favorite deli meats to create a sandwich, or mixed greens, protein and vegetables for a DIY salad bar!
Kid Bento Box
Providing your children with a variety of choices allows them to get a well-balanced meal while encouraging them to experiment with new foods. Select a Tupperware with dual compartments, and use each compartment for a different food group. Prepare grilled chicken breast cut up into small slices or cubes for a great protein source. Homemade trail mix can be created using almonds, cashews, pumpkin seeds, sunflower seeds, raisins, or dried cranberries. Vegetables such as celery, cherry tomatoes, baby carrots, and sliced peppers or cucumbers or fresh fruits such as grapes, strawberries, pineapples, or sliced melons are healthy snack options to include; and hummus or yogurt makes for yummy and nutritious dips.
Tip: If you have a picky eater at home, prepare lunch the night before and invite them to help. Younger children may be more apt to eat foods that they helped to make and it also helps them to voice their opinions.
Mix it Up: Including roll-ups is another fun way for your child to add some protein to their diet. Layer slices of deli meat and cheese, and cut length-wise into a narrow line. Roll it up and include it in your bento box!
Remix an old Favorite
For a new and healthier twist on an old favorite, replace the jelly on a peanut butter and jelly sandwich with bananas or fresh fruit. For a better alternative to peanut butter, try almond or cashew butter. Other great sandwich options include an almond butter and avocado sandwich, an ALT (avocado, lettuce, and tomato), or a cheddar cheese and apple sandwich.
Tip: Chips go great with any sandwich, but they don't have to be the deep-fried kind! Try substituting rice cakes or apple, banana or kale chips. If you want to try a healthier alternative to potato chips, use a mandolin to slice sweet potatoes, season them lightly, and bake them at home.
Mix it Up: Try different varieties of bread to see which ones become a favorite. Using wraps may be easier for younger children, as they are very easy to hold.
When experimenting with a new food, it helps to first introduce it at home over the weekend. Encourage your kids to help prepare their lunches with you the night before school and discuss which items they prefer, and why. Talking about each food group and choosing a component from each can help young kids better understand nutrition and the importance of a balanced diet.