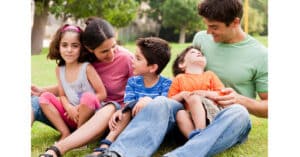 Summer is here; the parks and beaches are open and long live the Empire Passport! The Empire Passport, also known as the key to the New York State Parks is a recreational pass granting unlimited, daily vehicular access to almost all state Parks, Recreation and Historic Preservation sites as well as facilities operated by the New York State Department of Environmental Conservation.  With so many places to choose from Your Local Kids want you to know about three kid friendly parks on Long Island that accept the Empire Passport.
Caumsett State Historic Park Preserve
Caumsett State Historic Park Preserve is one of the most scenic parks in Suffolk County. It jets out into the Long Island Sound on its own peninsula.  Caumsett Park offers miles and miles of trails for biking, hiking and walking.  The park is unique for its variation in terrain; at Caumsett you find woodlands, meadows, rock shoreline and marshes. Patrons enjoy the scenery for photography, fishing and bird watching. There is a pony polo barn, offering lessons, boarding and other equestrian services as part of the Lloyd Harbor Equestrian Center.  Caumsett Park is also home of the historic Henry Lloyd Manor House; an historic home built in 1711 and currently leased to the Lloyd Harbor Historical Society.  The Historical Society provides education on life in the colonial period.  For additional information on educational information please visit Long Island Environmental Interpretative Center.
Heckscher State Park
Park goers choose Heckscher State Park for its prime south shore location on the Great South Bay. The park is known for its shady picnic groves because they provide an ideal space for large group outings and family gatherings.  In addition to the beautiful bay side beaches, there are several open fields for cricket, soccer, lacrosse, and any sport you like, and perfect for children.  Each picnic field has state of the art playgrounds for your children to explore and play. You will also find patrons using the boat launch area for boating, kayaking, and canoeing.  Local runners, walkers and cyclists utilize the 4-mile paved path as well.  There are 3 pavilions available for private rental by permit, for more information on pavilion rental or park hours please view the fees page.
Orient Beach State Park
If you want to explore the east end of Long Island, Orient Point is a fantastic destination for all activities.  The park is a natural beauty, with a salt water marsh and lots of marine life to see. It is recognized as an Audubon Important Bird Area; making a home to local Great Blue Herons, Egrets, Black Crowned Night Herons and Osprey. You can swim in many of the beaches, especially Gardiner's Bay. Other popular activities include kayaking, windsurfing, and stand up paddle boarding. You may also want to busy yourself fishing, walking or hiking the nature trail.  There are organized events that the park hosts such as the Spring Egg Hunt, several bike-a-thons throughout the summer and even regular kayak tours.  For additional park information, please visit Orient Beach State Park's homepage.
The Empire Passport grants vehicles access to almost all of the state parks on Long Island.  Many of the parks have playgrounds, picnic areas and even swimming lessons available for children of all ages. To locate other parks and activities where your Empire Passport is accepted, please see the NYS Parks and Recreation page.   To keep up with summer fun ideas for kids, please follow our blog.