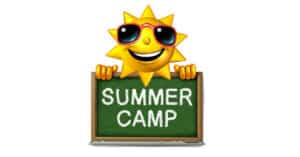 Spring is in bloom, and there is no better time than now to start considering a Long Island summer camp for your children. Although you may be thinking it's far too soon to start planning for the warmer months, there are a ton of benefits to registering for a Nassau County or Suffolk County summer camp right now. Below are three of the biggest reasons to consider registering for summer camp early.
Summer camp is popular among many Long Island families, and it can be incredibly disappointing to miss out on such a great opportunity. Many camps have a deadline for registration, or can fill up incredibly quickly – so if you have your eye set on a particular location, act fast! Your Local Kids offers a full guide to all of the best summer camps around – from half-day programs, to full-day, special needs, or specialty camps. Do your research to determine which camp appeals most to your family and fits your budget. Many camps offer a free tour or open house, so be sure to inquire about such opportunities when contacting them.
Many camps offer a discount for booking early or paying in full before the start of the summer… so it's always a good idea to ask. Early registration also gives you the opportunity to start budgeting before camp starts, and to acquire any supplies your child may need.
#3. Make Plans for a Great Summer
Knowing the camp's schedule beforehand leaves you plenty of time to coordinate any family trips or special events. Ask for a copy of the camp calendar to start planning for any activities. It's also important to take notice of any camp holidays, closings, and what the procedure is in the event of inclement weather. Booking camp early also permits to plan any visits with relatives to assure that no one is missing out on family fun while having a great time at camp.
For more helpful suggestions on fun this summer, stay up to date with our blog, and keep an eye on our event calendar for the most exciting family activities near you.