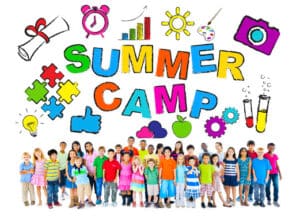 The weather on Long Island is warming up, and many families are busy selecting a summer camp for their children. Your Local Kids has three easy steps to simplify choosing the perfect camp for your child.
Consider Different Activities and Themes
With all of the choices across Long Island when it comes to camps, it can be difficult to narrow down to one that genuinely interests your child. Older children may enjoy a camp that focuses on one area of interest, such as music or science camp; while younger children may appreciate a camp experience that features varied activities. If the camp features mostly outdoor activities, it's always a good idea to see if they cancel the day in the event of inclement weather. Some other factors to consider would be the length of the program and if there is before and after care available as needed.
Compare the Value of Camps
It's important to consider what tuition entails with each camp option you explore. Take a look at the overall price, what it includes, if you will be required to pay for any additional activities, trips, or supplies, and what refund policy (if any) is available. Inquire whether or not transportation is included, and take into account the distance that you will be required to travel if it is not. You want to find out if the camp will be providing any lunch or snacks for the children, or if you will be required to pack your own. It also can't hurt to see if the camp offers any scholarships, financial aid, or payment plans to make paying for camp a bit less daunting.
Review Important Information
When you're seriously considering enrolling your child for any camp program, be sure to review their safety practices. Some questions you want to ask is what their staff to camper ratio is, if their counselors are CPR or First-Aid Certified, what type of training their staff receives, and what their procedure is in the event there is ever an emergency. Don't be leery to ask what their annual staff or camper return rate is, or if they have ACA or similar accreditations. You can also inquire about personal experiences through other parents or acquaintances that have had children whom were previously enrolled. Always ask for the name and immediate contact information of the camp director or head counselor.
For a complete listing of camps across Long Island, be sure to browse our LI Summer Camps 2018 guide, where you can explore a multitude of summer camps throughout Nassau and Suffolk counties.