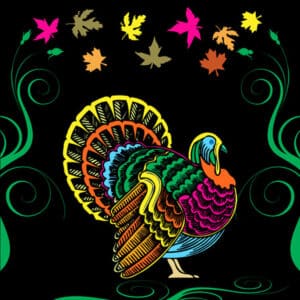 Thanksgiving is right around the corner, and you may be looking for ways to shake up your usual holiday routine. Your Local Kids has three very unique ways to celebrate Thanksgiving on Long Island.
As nice as it is to have Thanksgiving Dinner at home, cooking can keep you from spending time with your guests, relaxing, and truly enjoying your holiday. Why not host a potluck by requesting that each guest prepares a dish of his or her own? This is a great way to present everyone with a diverse menu, while avoiding having to spend all day running around the kitchen.
Participate in a Turkey Trot
During the Thanksgiving season, many local parks across Nassau County and Suffolk County host a run to benefit a good cause or for charity. Many of these 'Turkey Trots' offer separate races for children or families that are a shorter distance and begin prior to the longer marathon, and require advance registration. These races are an excellent way to get some heart-healthy exercise into your Thanksgiving festivities before having a giant meal.
The Thanksgiving season is about giving back to the community and being grateful for what you have. Consider donating your time or supplies to a food pantry or soup kitchen. Island Harvest can help you locate volunteer opportunities in your area. Another great organization to consider is the Meals-on-Wheels program, which delivers meals and companionship to seniors.
How do you and your family choose to celebrate Thanksgiving? Leave us a comment below – we'd love to hear it! Also, be sure to check out our family Event Calendar for the best Thanksgiving events occurring in your area.