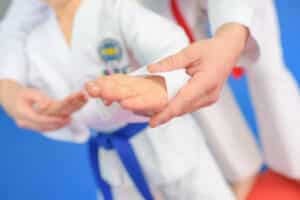 Your Local Kids understands the importance of after-school programs on Long Island. A good after-school program will provide your children with age appropriate social interaction and engaging activities. This article will introduce you to some terrific ideas for after school programs on Long Island, and our directory will help you find exactly what you're looking for.
Follow Your Child's Interests
If there is an activity that your child demonstrates an interest in, it's a great idea to find an after-school program that further develops their skills. You would be surprised at how many specialized after-school programs exist on Long Island! Our directory features cooking, crafting or acting classes, music or art lessons, and much more.
Keep Your Child Active
It can be easy for any child, especially in the winter months, to come home from school and plop down on the couch in front of the television. Why not find an after-school program that encourages physical activity and keeps your kids active? Some ideas include swimming, baseball, or martial arts classes, horseback riding, or baseball lessons.
Encourage Your Child's Creativity
Do you have a crafty kid at home? Why not encourage them to be creative with their peers in a crafting or art class? There are after-school programs that allow them to put their art skills to use creating projects or crafts that they can take home, while learning new techniques.
Check out our vast directory of after school programs in Suffolk County and after school programs in Nassau County. Be sure to tell them that your friends at Your Local Kids referred you!
Which after school program is your favorite? Comment below, and share your experiences with other Long Island parents.