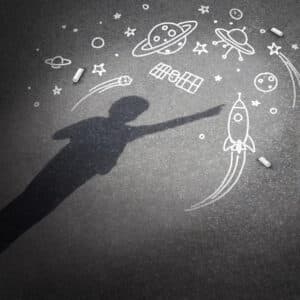 It's a great time of year to get your kids outside and exploring all that Long Island has to offer. Your Local Kids has five creative, fun, and educational trips that will appeal to every member of your family.
The Old Bethpage Village Restoration
1303 Old Swamp Road – Old Bethpage, NY 11804
Whether it's your first time visiting or a return trip, there are few historical attractions that are as enjoyable for everyone as The Old Bethpage Village Restoration. Set up as an original 19th Century Long Island Community, the village offers over 55 historic buildings, costumed actors, and seasonable activities. Your children will enjoy historic baseball tournaments, having the opportunity to churn fresh butter, assisting in the General Store, and much more! Visit their website, and call ahead at (516) 572-8400 for scheduled activities, upcoming events, or to set up a tour.
Walt Whitman's Birthplace
246 Old Walt Whitman Road – Huntington Station, NY 11746
Located in Huntington, the home of Walt Whitman is now a nationally recognized historic landmark. The original birthplace of Walt Whitman, one of America's most recognized and widely celebrated poets, offers guided tours and special events year-round. The center offers various educational programs for each age group, and offers re-enactments, tea parties, poetry readings, and varied projects. For hours and inquiries on available activities and tours, visit the website or call the center at (631) 427-5240.
The Long Island Science Center
11 West Main Street – Riverhead, NY 11901
Established as a non-profit organization seeking to promote a love and enthusiasm for Science, Technology, Engineering, and Mathematics, The Long Island Science Museum is an affordable and exciting day trip that encourages innovative thinking and creativity. There are regularly scheduled activities, discussions, and plenty of exhibits. Click here to visit the center's website. They can be contacted by telephone at (631) 208-8000.
The Theodore Roosevelt Sanctuary and Audubon Center
134 Cove Road – Oyster Bay, NY 11771
Located in Oyster Bay, The Theodore Roosevelt Center offers educational programs pertaining to the environment, conservation practices, and wildlife research. Children of all ages will have the opportunity to participate in hands-on activities encouraging them to develop a deeper understanding of science, and require them to connect with nature on a more intimate level. Visit the center's website, or contact them at (516) 922-3200 to find out more.
Garvies Point Museum and Preserve
50 Barry Drive – Glen Cove, NY 11542      
Offering over a dozen educational programs pertaining to the environment, archaeology, geology, and the studies of Long Island's Native American history, Garvies Point makes for a great educational day trip for your family. Also serving as a research facility, there are multiple interactive exhibits to experience, as well as trails to explore outside the museum. For a calendar of events and further information, visit the Garvies Point website. To schedule your visit or make reservations, call (516) 571-8011.
When taking a day trip with children, encourage them to ask questions and explore the many resources of Long Island. For further suggestions on fun day trips to venture on as a family, stay up to date with our calendar of events.