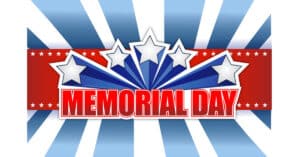 Memorial Day weekend is quickly approaching.  If you do not have plans to leave Long Island, there is plenty to do as a family locally.
Bethpage Air Show
The Bethpage Air Show takes place every year at Jones Beach State Park, Wantagh, New York. This year you and your family can join thousands on 5/28/16 and 5/29/16 from 10am-3pm to witness the air stunts, gravity defying tricks performed by the United States Navy Blue Angels and other guest performers.  The boardwalk will be buzzing with plenty of entertainment; live music, DJs, food vendors and raffles.  The parking fee is only $10 per vehicle.
The Long Island Children's Museum
The LICM has several events for children and their families during the Holiday weekend, so there is something for everyone and every schedule. The events include: Kids in the Kitchen, Happy as Clams, and the musical, Happy as Clams Hand Puppets, Marvelous May Flowers, and Messy Afternoons.  For more details on each event and event schedules please see the calendar.
The Long Island Aquarium
The Long Island Aquarium, conveniently located in Riverhead, New York, is the home of marine exploration on Long Island.  Some special holiday only events are being held over Memorial Day weekend in addition to regular weekend events.  You and your family can enjoy learning about exotic fish in the rainforest exhibit, pose for pictures with the Sea Lions for Sea Lion Selfies, Penguin Encounter, Shark Tank Talk, Piranha Talk and Feed and Taste the East End; a food and drink pairing event.  For additional information on specific dates and times see the Aquarium's events page.
Adventureland
Adventureland, an amusement park tucked right in the center of Long Island is offering discounted ticket prices for active military throughout the Memorial Day Weekend.  The park has rides and games for all age groups.  Thrill seekers can ride the coaster, there are bumper cars, Ferris wheel, merry go round, kiddie carousel, tea cups, the caterpillar, Adventure Falls and Crocodile Run in the water park, in addition to the outdoor games and full indoor arcade!
Carnivals and Festivals
A great way to spend Memorial Day weekend could be festival hopping.  The unofficial kick off to summer weekend is the perfect opportunity for vendors to come out and share their products with the public.  There are craft fairs, carnivals and all kinds of festivals. To see a full list of events please check out some more Long Island events.
Memorial Day weekend is an opportunity to dive into summer, and do it as a family.  There are plenty of things to do from one end of Long Island to the other. Your Local Kids will always keep the most up to date list of local events for children and their families; you can view a full list of upcoming events here.