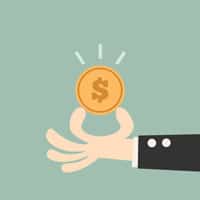 A new year is upon us, and many Long Island families are setting their New Years' Resolutions in order for 2016 to be the best year yet. After the Holiday season, saving money is a priority for many of us – and is much easier when you work together as a family. This article touches upon five easy ways to help save money this year.
Tip #1: Limit Electricity Use
It can be very easy to come home after a long day of work, switch the lights on and forget about them – especially in the winter. Encourage your family to become more aware of their electricity use and to only use what is necessary. Open a dialogue with your children to determine an adequate amount of time to limit television and Internet use. By setting a timer to indicate when time is up, it can keep children from spending too long in front of the television or computer, while helping to keep costs down by the time the electric bill comes.
Tip #2: Encourage At-Home Activities
If you consider the amount of money spent going out as a family for entertainment purposes – whether it's a movie, amusement park, or special event – the total costs would probably be tremendous. Think of activities you can share together at home. Make a craft, play a game, or invite family or friends over. You'll save money while being able to spend some quality time with your loved ones.
With limited hours of daylight and so much to do in the winter, it's no wonder so many Long Island parents rely on fast food as a quick meal for the family. Why not make a family resolution to limit or completely eliminate fast food altogether? You can buy in bulk, prepare in advance, and freeze meals; or create a dinner chart and have your family alternate preparing meals each day of the week. You'll be eating healthier while saving money in no time!
Tip #4: Consider Carpooling
Gas on Long Island is not cheap, and traffic can be even worse! Talk to other parents in the neighborhood to find opportunities to carpool. By offering up a ride, you may invite other parents to do the same. You'll be saving time, money, and help to be environmentally conscious in the New Year.
Tip #5: Keep an Eye Out for Free Activities
You don't always need to sacrifice a fun day out in order to save money. There are plenty of free or low-cost activities across the Island all year long, and becoming savvy to them now will help you in the future. Keep an eye on local circulars, websites, and public buildings such as libraries or schoolhouses. For the most up-to-date guide for activities across Nassau and Suffolk County, browse Your Local Kids event calendar.