Discover Activities for Kids of All Ages Around Long Island, NY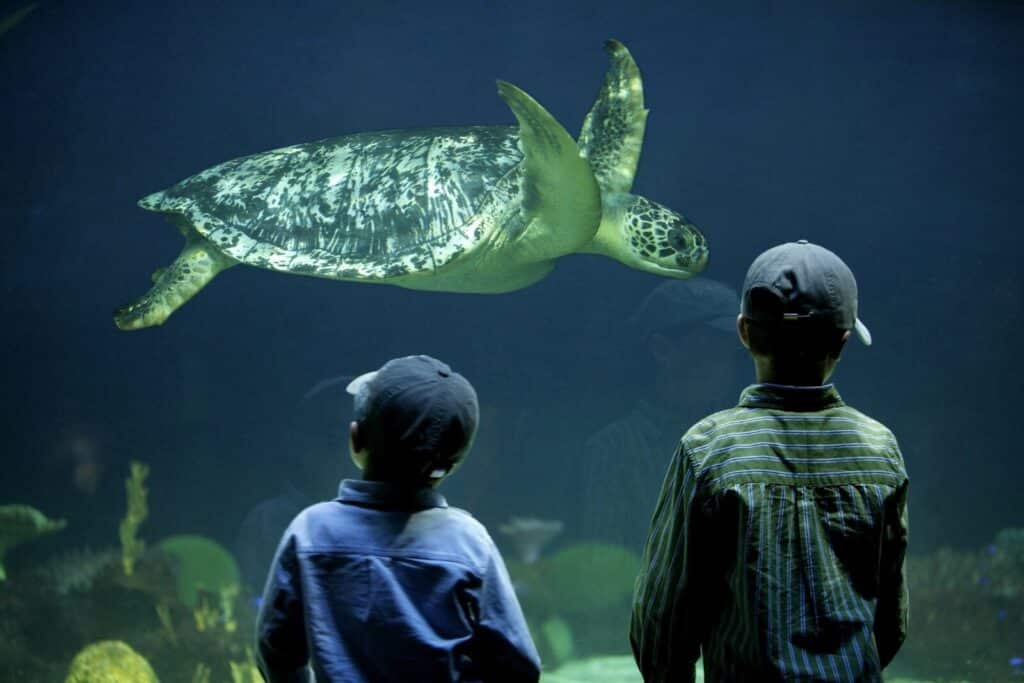 It's March, and spring is around the corner, so it is the ideal time to focus on getting our children active and a great way to do that is to put together a calendar of activities they can get excited about. Whatever you've been considering, Long Island offers a vast array of educational and entertaining choices. Here are seven wonderful events Your Local Kids have assembled to help you get started.
#1. Go Ice Skating. As spring approaches, March leads the way with plenty of possibilities for excitement. High on our list are the unforgettable moments created on ice. Just because winter is ending doesn't mean the end all the ice is melting. Ice Skating is a year 'round sport that can be enjoyed by children and their parents, indoors or out. If your child has never been to a rink, most have a variety of learn to skate programs and activities that cater to all skill levels. It's a great way for young children to learn something new and develop a feeling of accomplishment. Rinks are no longer only for figure skaters and hockey enthusiasts, they now offer a whole lot more. As the weather begins warming up, it's actually a day out with the family offering parties, picnics, barbecues and, at some locations, a refreshing dunk in the pool. For more about all that's happening at a rink nearby, visit our Long Island Events Directory.
#2. Visit an Aquarium. If you've ever been mesmerized by a close up and personal look at a shark, or a show put on by sea lions, then you can imagine how exciting that would be to a child. The aquatic adventures of marine life, coral reef displays, African Penguins, bugs, birds, butterflies, and tropical fish from around the world are just a sampling of all the exhibits and special shows and events that can be found in an aquarium. If you want to take your children to a place that will capture their imaginations and teach them the importance of marine life and environmental preservation, an aquarium is where you and your entire family want to make a visit. To find out more about all the added surprises an aquarium holds, visit our Long Island Events Directory.
#3. Check Out a Children's Even Venue. March has arrived, bringing hope that we'll be saying our permanent goodbyes to winter very soon. Right now, we think that most of you moms and dads must be looking forward to a good, old fashioned play date for your child after you've all been being cooped up indoors for months. If you discover that your closest friends and neighbors still haven't begun to venture out seeking play dates for their children, you can turn your attention to finding one at an event venue for kids. It's a concept that pairs children for what amounts to a play date while supplying all the fun things kids love to do, all the fun food kids love to eat, and best of all, they do the cleanup. If you'd like to find a children's event venue, look to our Long Island Events Directory.
#4. Go to the Theater. Did you know that children who attend live theater do better in school?  Beside firing up their dreams and entertaining them, a soaring imagination has been found to be essential to a child's overall development. Bringing your children to see a show can be a fun time for the entire family. Watch for your child's gasps of wonder and their shouts of glee and you'll immediately realize that this day is an important one in their young lives. Most theaters produce a variety of live shows designed for kids of all ages, so there's a real chance you'll be able to find one for any age youngster in your household. If you'd like to investigate live theater scheduling for your children, start by looking through our Long Island Events Directory.
#5. Visit a Museum. Enter into a world of wonder and exploration. Take your child to a museum and plunge into a time filled with events and exhibits designed to encourage their curiosity and the love of all things. To a child, it's a brand new world on display with brand new questions for you.  Things begin to take on a whole new meaning when children experience them beyond the pages of a book. They have an opportunity to enjoy things you cannot supply at home. Your little one will be entertained while being introduced to new concepts and experiences. They'll enjoy a shared understanding with you that would not happen in any other way. To discover where exciting museum events might be taking place near you, visit our Long Island Events Directory.
#6. Take an Art Class. Here's an idea that should be fun for you and your kids; Art classes.  You'd be amazed at how many people excel at drawing and painting once they're willing to give it a try. Besides all the fun and self satisfaction obtained from creating a "masterpiece", art classes benefit your children in many ways by contributing to their fine motor skills while strengthening their decision-making and critical thinking abilities. Although there's an even longer list of serious benefits, most parents just do it for the fun. It's sure to bring you and your child closer together while providing you both with a lot of laughs. When you want to find out the perfect place to find an art class, start with our Long Island Events Directory.
#7. Go Bowling. Since 1981, the average weather for the month of March on Long Island has been between a high of 50 degrees and a low of 34 degrees, making it the absolute perfect temperature for a great indoor family fun activity like bowling. Keep in mind that we're writing about activities for kids of all ages, so of course that includes all you moms and dads and all the adult relatives you want to invite, including Grandma and Grandpa. It's an intergenerational sport that brings all ages together in any kind of weather conditions. Parents can look forward to a day where they don't have to make any special preparations, furnish any equipment, have any exceptional skills or wear any particular kinds of clothing; just the willingness to "come as you are" and look forward to some real fun with the kids and other adults. Double up with a neighbor's family and it just gets twice as fun. To further enhance their experience, all children are supplied with extra lightweight bowling balls, cool shoes their size, and bumpers along the alleys on each side that keep the ball within the lane. Because of these things, they are able to play and compete just like the adults. Even special ramps can be requested to give the very young (and the very old) an added assist. Every single participant is sure to get excited when their ball sends the pins flying, with things getting really fun and competitive once they've made their shot just like "the pros".  To find out more, visit our Long Island Events Directory.
Plan Your Calendar with These 7 Entertaining Events for Kids of All Ages on Long Island
Now that you see what's available, the next step is to plan your time and get what you can on the calendar. You'll get a great feeling of satisfaction knowing that you have a plan in place that allows you and your kids to enjoy stepping into a new and enjoyable routine. Savor this change of pace and enjoy your first real foray into this emerging new season.