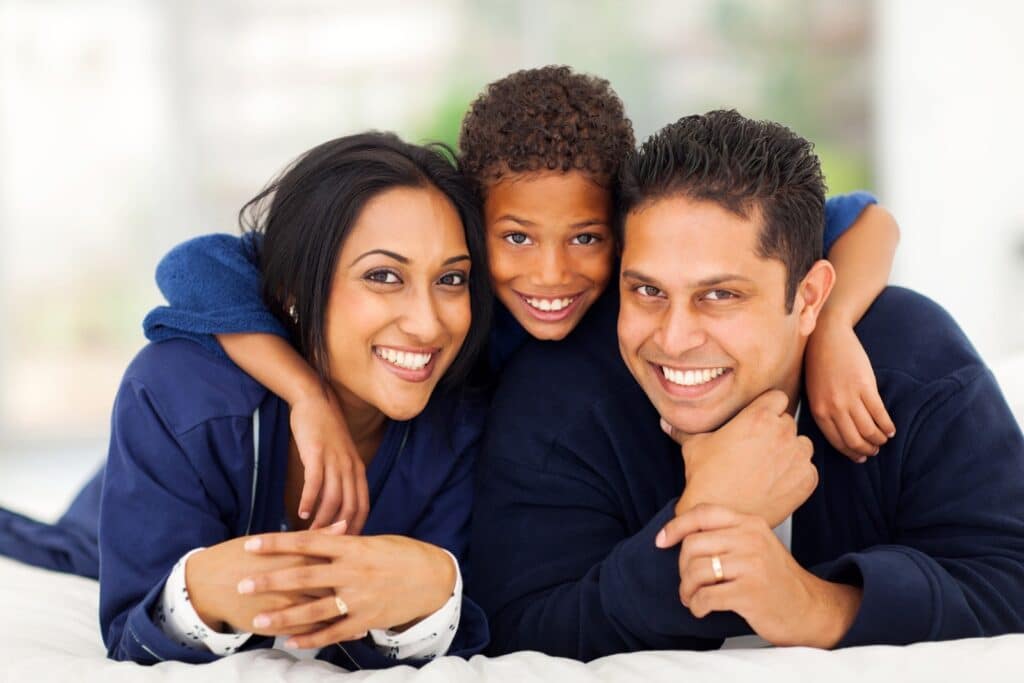 In today's world, it can be really easy to become overwhelmed. Between working, school, enrichment activities, parenting and pets we can get a little caught up in negative thoughts or family drama. Take a deep breath and try not to stress! We're here to help! Here are some ideas de-stress your home & family.
Mindfulness. This may seem a little too obvious but it can really help you and your family take a step back and find a moment to breath. You can choose to take a family mindfulness break or set a time for each member of the family to take them throughout the day. Mindfulness activities are available all over the internet but it can be something as simple as taking a minute to breath in for 3 and out for 3. You can even make a list of things you're grateful for, things you love or things you enjoy. Or for a longer activity, try journaling! This will help to de-stress and create space for you, your spouse or your kids. It can bring down a high stress or high energy day, or help us to focus our minds and energies.
Keep a daily schedule. Keeping a schedule helps everyone know where they should be and what they should be doing. It helps you stay accountable and helps your children grow their sense of self-reliance. Having a schedule will reduce stress because it will give everyone time to do what they need to do without distractions. It reduces questions and day to day stress. You can even start the day with a "morning meeting" to review the plan for the day & the kids will be excited to check off the things they accomplish each day (because who doesn't love a checklist?)
Take breaks. Remember that sometimes we need to break up the day with activities or physical space. Its okay to take breaks and do what works for you.
Some Great Ideas for Breaks to Help De-Stress
Earned Screen Time
Outdoor time (play a sport, go for a walk)
Yoga or dance breaks (youtube is a great source for this)
Quiet reading time
Have a sing a long
Take a walk
Create "safe spaces". Being together all the time can be mentally taxing for adults and children. It's important that when any of us get tired and need space, there is somewhere we can go that no one will bother us. Let each member of your house hold have a designated "safe space" so they can take breaks and time for themselves. In times like these we can all get overwhelmed and overly emotional, this will help to alleviate extra stress or blowups.
Remember the importance of rewards. Getting though a list of school work or your own workload can be strenuous in these circumstances. Plan little rewards for yourself and your family. This can be something as simple as an extra snack your kids love or if you choose, something more elaborate! For example- take turns picking a family outdoor activity or family movie night. Do your kids love ice cream? Plan an ice cream night at the end of the week after everyone's tasks have been completed.
Peaks and Pits. Let everyone express themselves and remember the value of family dinners. It can be difficult during our normal lives with busy schedules to sit down every night at a dinner table together. But now for most of us, we're lucky to have the ability to not only eat together but maybe even get the chance to cook together! Bringing kids into the kitchen has so many great benefits to their self esteem! But what's more important? Genuine conversations at the dinner table. Skip the small talk. Let your family take turns discussing the peaks and pits of their day. This is another great opportunity to de-stress and help each other problem solve. Having an issue on zoom with a coworker? You may be shocked to hear your 4 year old's opinion. And it may even help!
Plan "events". Get creative and plan fun theme days or weekend events. It's always important to have something to look forward to. And the best part? With today's technology you could even invite distant friends and family to participate.
Here are Some 'Events' You Can Plan and Enjoy Together
Themed movie nights. Each family member takes a turn picking a theme. Throw them in a bag and pick one out.
Pitch a tent, make some bbq. Don't forget the marshmallows!
Dance party. You can find these on youtube or play JUST Dance as a family. Bonus points for awards for freeze dance winners.
Grab some empty recyclables and a small ball! Don't forget the pizza and funny shoes!
Scavenger hunt. You can come up with your own list and swap them between teams or find them online! Search your house and your neighborhood. Get creative!
Remember to give yourself grace and permission to feel what you feel. At time our emotions can overwhelm us. That's okay. It's okay to have a plan for the day and get completely thrown off course. Cut yourself some slack. Remember the importance of hugs. And deep breaths. You're doing great!
Use These 8 Tips to De-Stress Your Home & Family
These eight tips can help you and your family de-stress. Be sure to make time to keep your mind healthy and your emotions stable. Remember, we all feed off the emotional state of those around us, so it's important to keep everyone happy and healthy to protect the family "herd".