Suffolk County Academic Programs from Your Local Kids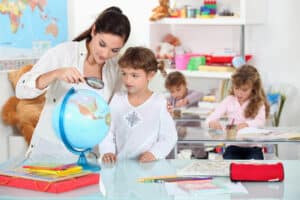 Educational growth is important at every age level, which is the primary reason Your Local Kids has put together a list of some of the best Academic Programs in Suffolk County. There are many benefits of sending your child to  pre-schools and nursery schools such as helping them transition into kindergarten by getting them used to routines and schedules. Academic Tutors can help your older child learn more about their favorite subject or help them understand important concepts in subject areas that they are struggling in.
No matter the age of your child, our list of academic programs will have a match that ideal for your student!  Our list includes the best vendors for nursery schools, pre-schools, and tutors that rated highly amongst children and adults.
For those who don't live in Suffolk County, we have a list of the best vendors for Academic Programs in Nassau County as well.
For many years, Your Local Kids has been a sought after parent resource guide for the best summer camps, health care professionals, family friend businesses, and your go to for all things party related.
For more information and to search through our entire directory of vendors click here.