Nassau County After School Programs from Your Local Kids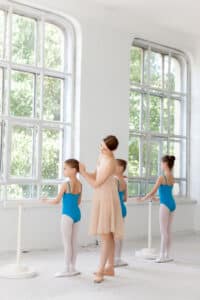 There are numerous reasons as to why you might need to sign up your child for an After School Program in Nassau County. Whether you are looking for a way for your child to socialize and make new friends, increase their exposure to different types of art and culture, or helping your little one boost your little ones self esteem by finding an area at which they excel, are just some of the few! That's why we at Your Local Kids put together a list of the best locations that offer high quality After School Programs in Nassau County.
Whether your child has a passion for art, cooking, dance, fitness, gymnastics, horseback riding, karate, languages, martial arts, musical instruments, singing, sports, swimming or even yoga, Your Local Kids has a list of local vendors that are mom, dad and kid approved! It's easy as pie to find the right program for you and your family!
Your Local Kids has been your go-to Parent Resource for a variety of kids' services including birthday parties, tutors, health care professionals and more! You know that you're going to get only the best recommendations from us! And don't forget we also have a vendor guide for after school programs in Suffolk County as well!
For more information and to search through our entire directory of vendors click here.