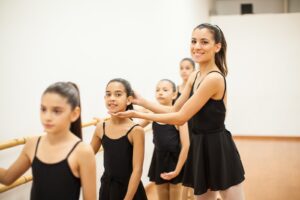 After School Programs on Long Island can help supplement your child's education and enrichment. Of course you need to select the best program for the unique needs of your child and his or her interests and abilities.
The most important aspect about looking for a quality after school programs on Long Island is to make sure you pick the right program for your child. Every child has different academic, psychological and physical activity needs and you want to pick the best one to meet those needs.
Academic after school programs may include a broad range of focus including support, mentoring, youth development, the arts, sports and recreation. After school activities for Long Island kids in all communities can be critical to their well-rounded development. Long Island is no different than other areas in that the need for quality programs is in high demand. Many programs are connected to area schools, others are completely independent, but in some cases work hand-in-hand with a school program.
Studies show that these programs encourage positive outcomes for young people including improved academic performance, better classroom behavior, improved physical and emotional and nutritional health. Ideally the best programs will offer a one adult to 15 student ratio.
Long Island communities and businesses are eager to support quality after school programs because they benefit by providing young people with safe and productive ways to spend their after school time while parents are at work. A good after school program can turn the aimless hours after school into productive learning and development time. There is an especially big benefit for kids with learning and attention issues.
What to Expect from a High Quality After School Program on Long Island
Here are six ways that a good after school program can round out a child's education:
Create a Sense of Belonging
If the after school program isn't run by the Long Island school district or a facility nearby, children can get to know different kids than those they see at school. That means they don't have to deal with the same cliques and social issues. If it is run at your child's school or nearby, the program can give your child a chance to connect with familiar kids in a different environment. There's generally more adult supervision than on the school playground, too. As a result, kids with learning or attention issues are more likely to be included and feel part of the group.
Improve Social Skills
A good program promotes cooperation, support and respect. This can help kids feel more secure about joining a game or starting a conversation. And if they slip up, a sympathetic staffer should be on hand to remind them to take turns or stop interrupting.
Provide Academic Support
Many after school programs offer structured help time for homework. Homework can often cause stress for kids with learning and attention issues and their parents. So getting it done during the program can make everyone's evening more pleasant and relaxing. However, make sure that the aides or other children aren't doing the homework for your child. Be aware that some programs don't have staff equipped to handle kids with learning and attention issues.
Make Learning More Fun
Some Long Island afterschool programs offer classes in areas like science or computers. In these sessions, there aren't tests and students may work together in groups. For kids with learning and attention issues, these classes can be stress-free, fun and meaningful. Programs may also offer arts options like drama and music, which can help kids find new cultural interests.
Provide Safety and Supervision
A quality after school program will keep kids busy and can prevent them from engaging in unsafe behavior. Studies also show that being in an after school program can result in better grades and fewer behavioral problems.
Build Confidence
For kids with learning and attention issues, an after school program may feel more flexible, less pressured and fun than school itself. They may be more willing to try new things and stretch themselves further, which can lead to more confidence and higher self esteem.
Depending upon where you are located on Long Island, select several area programs and be mindful of criteria that will suit your child's individual needs.
13 Questions to Ask When Selecting an After School Program on Long Island
What is the staff to student ratio?
What's the age range for the entire program?
Will kids be supervised at all times?
How do you handle discipline?
What balance of academic and social activities does the program offer?
How are kids encouraged to try new activities and build new skills?
Are there quiet places for homework?
Is there someone available to help children with their homework?
How will staff provide feedback on my child's development?
What are the hours of the program?
What happens if I'm delayed at work?
Is there a nurse or another adult certified in CPR and first aid?
What type of snacks will be provided?