Where Can I find Age-Appropriate Art Classes for Kids on Long Island?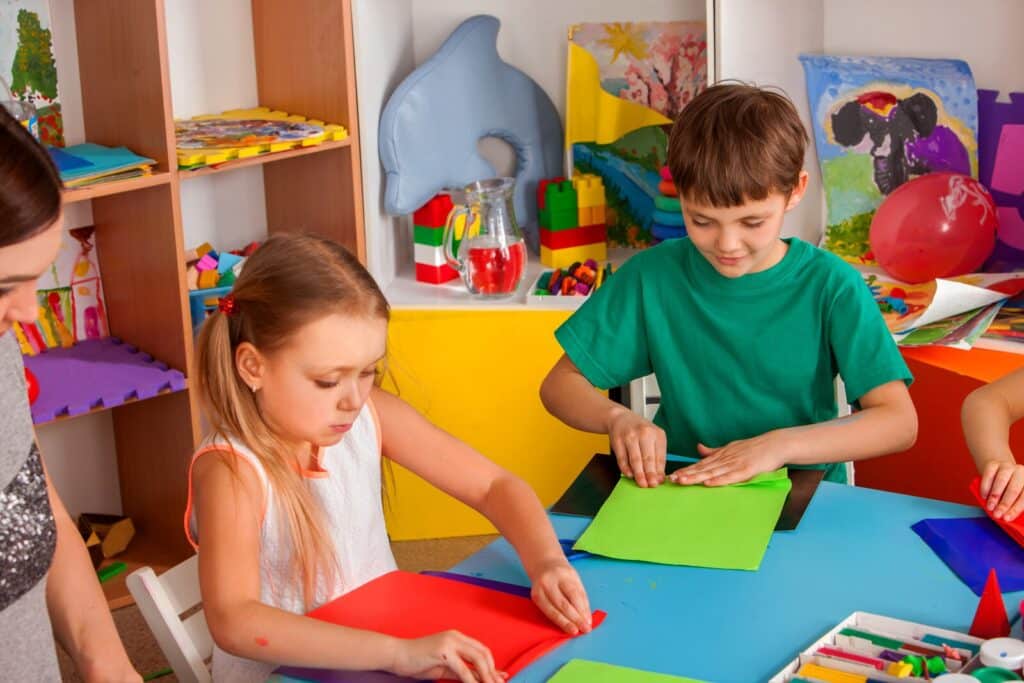 For children, art plays an intrinsic role in their educational and emotional development. While some parents see their child's art projects as a messy affair, artistic activities can help children excel in academic subjects such as reading and math while promoting visual, motor, communication and social skills.
Left on their own, toddlers, preschoolers, and young school age kids seem to immerse themselves fully into their creations when they have free access to a whole bunch of messy, squishy things. This sometimes gives their parents pause as they reflect momentarily on what may lie ahead at cleanup time. But when they focus on the benefits, supplying a child of any age with finger paints, glue, and glitter is only part of a long list of materials that could eventually tempt each of them to take a try at fully expressing themselves through art while building their overall character.
Kids don't really know or even care what they are creating, they're just having fun. They are always in the moment, loving the way a brush feels when it glides smoothly over a sheet of paper, or how the color they are applying looks as it blends with the color they applied just moments before. It could also translate into a magical time of discovery when they observe things like how the glitter they just sprinkled adheres to the damp surface.
But while your kids are busy having fun creating their art, they are also developing in so many ways. Producing an original piece of artwork or craft increases your child's interaction with everything around them, elevating their skills for not only self-expression but also the ability to communicate with others by discussing what they did and how they did it. While using that paint brush we spoke about earlier, you'll notice your child's fine motor skills beginning to improve. She learns how to manipulate an implement with pressure and grasp to form a variety of effects.
Problem-solving skills are also part of the positive results by allowing your child to make decisions on what colors to use and why, teaching them that any problem may have more than one solution. The importance of creativity and self-expression in his art also leads him to develop a variety of additional life skills. High on the list is his social and emotional progress. Through art he learns self control, how to take turns, and how to share, all while developing a satisfying sense of accomplishment.
As a parent, helping your child develop in so many different ways emotionally, mentally, socially, and analytically can be enhanced even further by following some simple rules for inspiring their creativity.
#1. Remember that art sometimes makes a mess, so give your child ample space to "create" and make sure they do it in an area of your home that can tolerate a few marks and spills. Going outside to do it is sometimes a welcome alternative.
#2. Give your child free rein. Don't tell them what to do or how to do it. This is her moment of free expression; you shouldn't interfere with that.
#3. Ask "general" questions about what they're doing; don't be specific. "Tell me how you made that" is a good opening.
#4. Don't participate with your child. You can stay near him and be supportive, but don't show him what you can do, it'll only serve to frustrate him.
#5. Finally, once your child finishes her art, don't suggest improvements. What she has done is important to her, whatever it looks like. This is her vision, let it be.
Age-Appropriate Art Classes for Kids on Long Island Can Be Fun, Messy & Beneficial to Childhood Development
Following these 5 simple rules will help make taking an art class with your child an enjoyable time for you both. If you're looking for age-appropriate art classes for kids of all ages on Long Island check out these Art Classes in Nassau County or Art Classes in Suffolk County.