November 23, 2020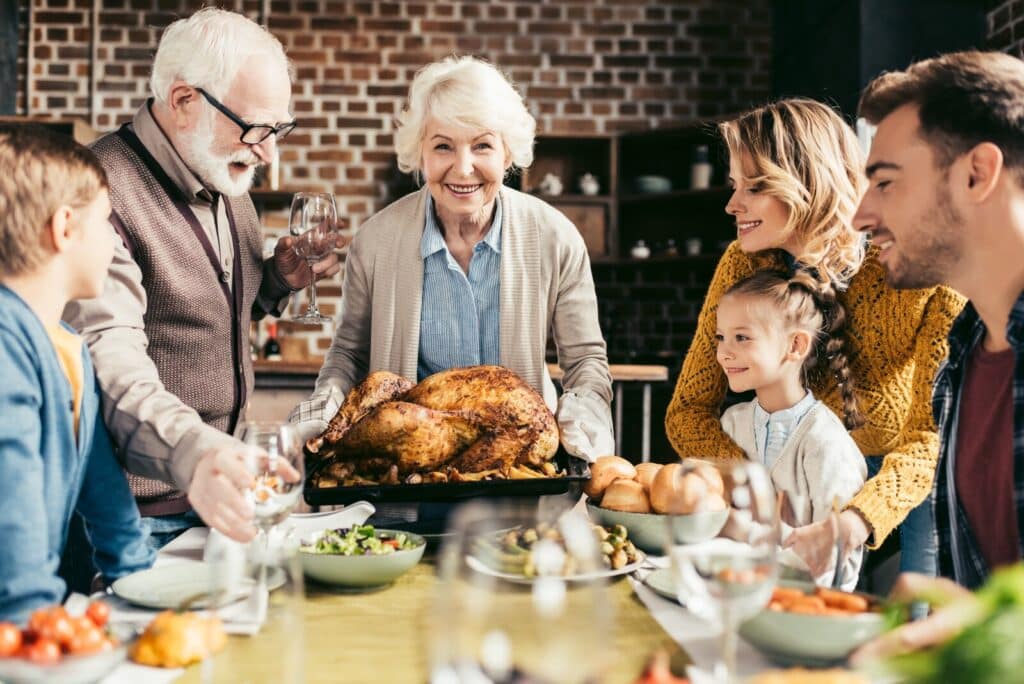 The holidays are coming and before we make wishes on the wishbone & cut the pecan pie, it's important to remember the spirit of Thanksgiving.
Most people we know, this Thanksgiving will be a smaller affair than we've been used to in past years. With COVID infection rates rising, most people will be celebrating the holiday with fewer people and celebrating with just their immediate family to protect their more health compromised loved ones.
But while this Thanksgiving may be different than what we've been used to in past years, there's no reason it can't be festive and fun. Below, we set you up with some fun games and activities to do with your family on Turkey day to remind them that gratitude is the attitude we should all have.
Start Your Thanksgiving with Family Friendly Yoga with a Gratitude Flow
There's nothing like starting the day by setting an intention and getting your mind ready for some thanks and gratitude! Try this quick kid friendly yoga flow. End your practice by asking your children one thing they're grateful for this year.
Thanksgiving Gratitude Game
This printable Gratitude Game will make you grateful for candy. And we all know, motivating children with treats is a great way to bring calmness to any situation. Grab some M&M's and spread some color coordinated gratitude.
Thanksgiving Scavenger Hunt
Try this great Thanksgiving Scavenger Hunt game to get everyone moving while dinner is in the oven. Grab a partner and go on a scavenger hunt full of challenges and gratitude prompts.
You've been Gobbled Blessing Bags
Fill your You've been Gobbled Blessing Bags with treats for neighbors or blessings for those in need. On the first thanksgiving, the Indians shared their harvest with the Pilgrims. Sharing is an important lesson about the day. This is a great way to end the evening.
Gratitude Dice
Gratitude Dice is a great game to play during dinner or between courses. It will help keep the conversation moving and make sure the grown-ups remember to keep things geared towards gratitude.
Thanksgiving Tic Tac Toe
Thanksgiving Tic Tac Toe is another great activity for sharing and conversation prompts. Just print out these Tic Tac Toe cards and pass them around the table!
Thankful Bingo
A great after dinner game, Thankful Bingo combines the fun of bingo and a bored game. Get rich in this game of gratitude and giving thanks!
Try these Thanksgiving Games Over Zoom to Spread the Gratitude
With all these activities and fun games, you're sure to keep the day moving and grooving. Not having a traditional holiday this year? Try these games over Zoom with your loved ones. Even if you're apart this year, gratitude has a way of bringing us all together.