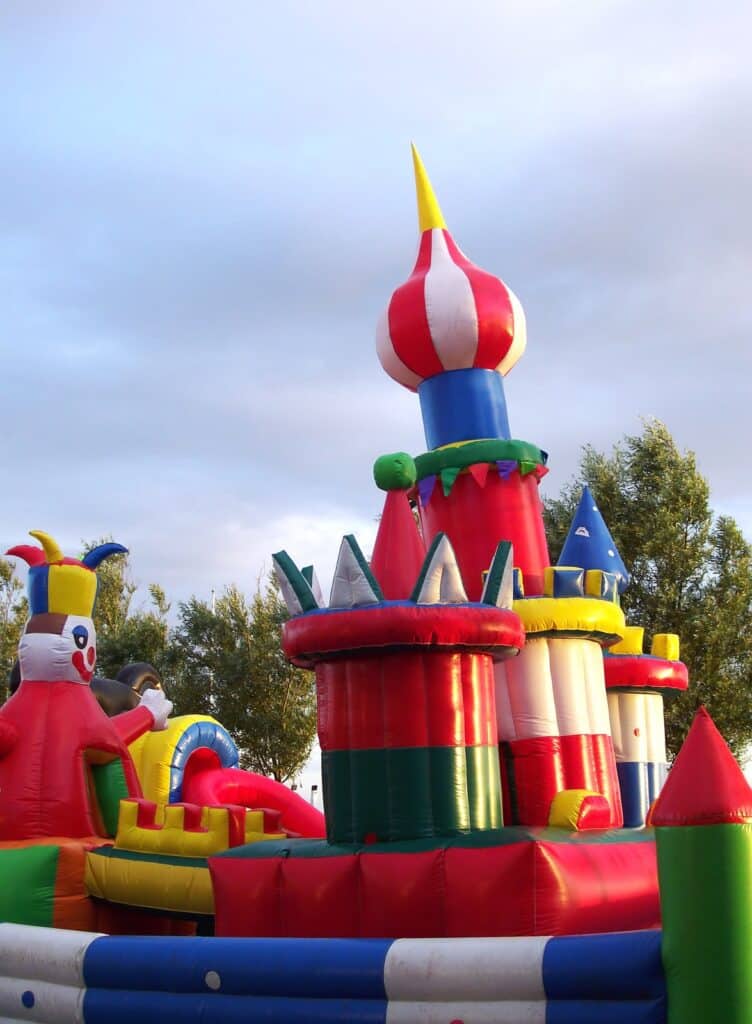 Party rental companies on Long Island can combine with the warm weather and sunny days to create the perfect combination for hosting a great party in your back yard.
Summer on Long Island is the perfect time to enjoy the outdoors and the fresh air – and water if you can!
A birthday or special occasion party for your child at home can be easier and so much more entertaining thanks to the many Long Island party rental companies that are available through Nassau and Suffolk counties. Aside from traditional table, chair and tent rentals, there is a whole world of possibilities when planning a kids' party at home.
Themes are abundant and equipment ranges based on age-appropriate safety features. Using a reputable amusement party equipment rental service can make your party the "talk of the town."
Involve Your Child in the Planning
Often the best way to start planning is to have your child involved in selecting a theme and desired activities. Whether your child is crazy about castles, pirates or fairies, science, music or sports, splashing, bouncing or jumping, rest assured there is a party rental item that is sure to light up their eyes.
Choosing a party theme that your child will truly enjoy will inspire them to be involved in the process of organizing your kids party every step of the way, be truly excited and help you zero in on a party rental company to work with.
Depending on the age of your child, party rental companies on Long Island will offer age-appropriate games and activities and even fun food to go along with it. They will also steer activities that don't require too much adult help and those where a whole group of kids can have fun together.
Consider Age-Appropriate Activities
Toddler parties are better suited for soft play rental equipment that can make the little ones feel safe and secure and eliminate bruises, scrapes and "run-ins" with older kids.
Elementary-aged students can really have a great time with STEM based twists on popular themes that encourage imagination and exploration.
Whatever the age group, and whatever the level of interest, Long Island party rental companies will vary in what they offer.
New concepts and trends in kids party entertainment are always coming about so investigate the many new offerings. Many rental companies offer extra conveniences such as outdoor heaters, depending on the season, and grills and kid-friendly food machines that may be appropriate based on your particular needs and the scope of your yard party.
If your event will include kids as well as adult guests, you may even want to secure entertainment for both groups. Be sure to ask about adult activities too.
Timing & Simplification Are Keys to Success
Backyard parties can be very stressful for hosts due to all the little details. Timing of the party makes a big difference – after lunch but before dinner means you can streamline food to a few goodies and focus more on activities and entertainment.
Lots of small decorations sound fun until they go unnoticed in the excitement of the party. Goody bags seem like a good idea until the time comes to stuff them. A self-serve candy bar is so much easier and often more cost effective. Try to keep things simple but enjoyable and safe so everyone, adults and children alike, can enjoy themselves.
Popular Kids & Adult Party Rental Items
The following are a few popular kids and adult party rental items to consider:
Kids Inflatables
Bounce House Rentals
Trampoline & Bungee Rentals
Photo Booths Rentals
Dunk Tanks Rentals
Inflatable Water Slide Rentals
Clowns
Magicians
Costumed Pirates & Inflatables
Costumed Fairies
Popcorn Machine Rentals
Cotton Candy Machine Rentals
Snow Cone Machine Rentals
Italian Ice Machine Rentals
Ice Cream Trucks Rentals
Lemonade Stands Rentals
Hot Pretzel Machines Rentals
Carnival Fun & Snack Food Food Stations
Giant Twister Games
How To Pick a Party Rental Company on Long Island
When securing your Long Island backyard party rental company, be sure to check the reviews and ratings from other customers and ask if the company you are working with has any special setup requirements that you need to provide before and/or during the event. Ask about staffing for setup and throughout the event. A quality company will clean and sanitize equipment upon installation and review all safety features so you can be secure and confident throughout your party.