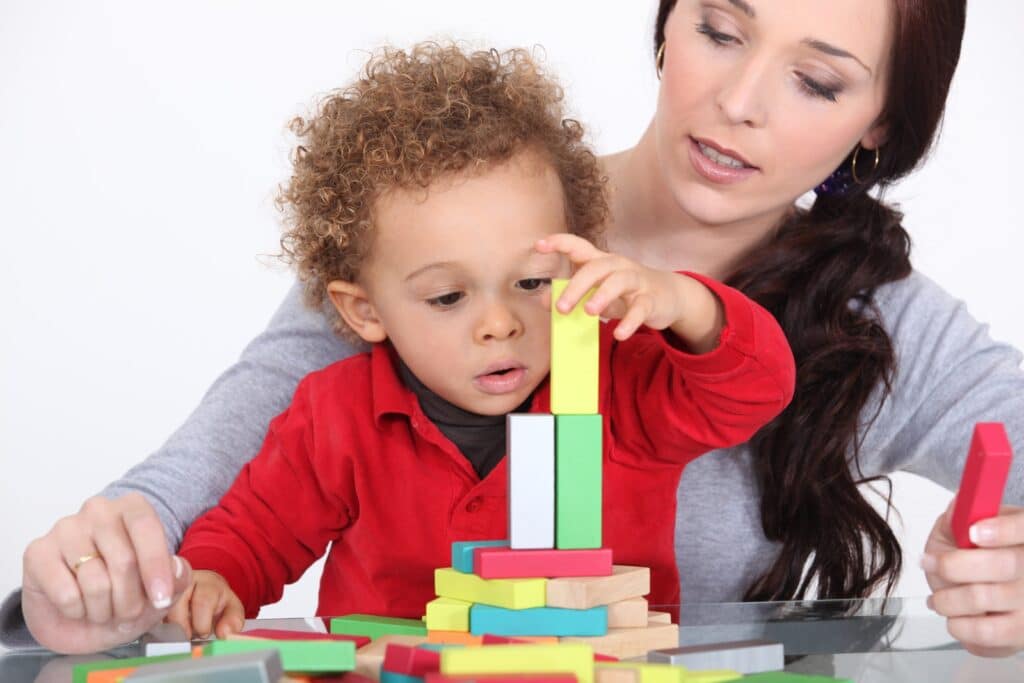 Are you considering hiring a babysitter for the fall? With all the new changes in place there may be some things to consider that you normally wouldn't have thought about when hiring a childcare professional to join your family.
4 Things to Consider in Our "New Normal"
#1. Do You Need Someone Who Could Be Available During the Day if School Should Close Again?
If we go back to school in the fall there is still a chance that due to a COVID-19 outbreak, schools could close again. Consider if you'd need a sitter to be available in case school closes or if your job would adjust with the school closing. Having this planned ahead of time will help with a smoother transition if the issue should arise.
#2. Do You Need Someone with a Teaching Background Who Could Tutor/Help with Homeschooling?
If schools did close, would you need help educating your child? It may be worth considering someone who fills both roles. This type of sitter may cost you a little more but would also be able to help your child with independent learning and educational needs. In today's world of Common Core & Regent testing, a professional may be the best fit for your family.
#3. Are You Going Back to Your Regular Work Schedule (or is it possible your schedule may change due to COVID-19 regulations)?
This is very important to discuss when hiring a childcare professional. Being open about schedule changes that may arise upfront is a great way to keep communication open and help keep the relationship strong between you and your childcare professional.  Know ahead of time if your sitter can be available to change their schedule or if you'd need to have a backup available.
#4. Can You Hire Someone Who Has Their Own Children?
This goes hand and hand with the first few. If schools close, schedules and availability could change for everyone. Would you be comfortable with your sitter bringing their kids to your house when she watches your children? And if not, what is the plan of action at that time.
6 Things to Consider in General when Hiring
#1. Background Checks
It's always important to do a background check on anyone you are planning to hire to ensure your family is safe — especially if you need your sitter to take the kids in the car. It's important that you know they are a safe driver.
#2. Going Through an Agency
Don't have the time to look for a sitter, call references and do follow ups? Work with an agency! There are lots of sitter networks, nanny agencies and websites who can help you find the best fit.
#3. Getting References
When you pick a sitter you think is a good fit for your family, call their references. Ask how they are with kids, how they handle emergencies, what the kids thought of them and what their greatest assets as a sitter are.
#4. How Flexible Do You Need their Schedule to Be?
Again, communication is key. Give your sitter the schedule you plan for them to work but make sure they know what is expected of them if the situation changes. And if they're not able to be flexible if you're running late or get stuck, make sure they know who to call or where to bring the kids.
#5. What Special Skills Do You Need Your Childcare Professional to Have?
Each family's needs are completely different when hiring a sitter. What are some things your family requires that may not be "the norm"? When looking for the best, long-term fit for your family it's important to find someone who checks most of your boxes.
#6. What Are Your Family's Specific Needs? 
Make sure you know what you're looking for and that the person you hire understands the responsibilities you expect to be fulfilled. Be sure to write these out before the interview and clearly outline them for the sitter.
Do Your Homework when Hiring a Babysitter
We know it can be scary to welcome a new person into your home. Just take a deep breath, make a list of your expectations and book some meetings. Make sure your kids are available to meet the sitter and don't be afraid to ask them to come by again when you're home for a trial day. You will find the best fit for your family, even during difficult times!