Long Island Cooking Classes from Your Local Kids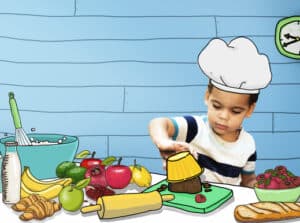 After school programs are a great way to keep your kids occupied and continue their education. As parents who also work, sometimes we need to have someone watch our kids after school or on a weekend. One popular after school class that many parents choose to sign their kids up for is a variety of cooking classes on Long Island. Cooking classes are beneficial because they not only teach your child a skill but also expose them to a variety of other subjects like geography, math, science and art. If you find your kid standing by your side in the kitchen eager to help or if you are looking for a place for them to practice their budding culinary skills, then definitely consider one of the many Long Island Cooking Classes in Nassau County and Cooking Classes in Suffolk County.
One of the most practical benefits of having your child learn how to cook is that these skills will only get better with time. Inspiring children at a young age to do something they love can lead to a promising career in the culinary arts or a hopefully delicious hobby. And having your kid participate in something that they are talented at can help boost their self-esteem and give them confidence.
Another benefit of teaching your children various recipes is that it exposes them to world cultures through cuisine. Learning traditional recipes like spaghetti and meatballs from Italy, chicken teriyaki from Japan and chicken souvlaki from Greece will introduce them to a variety of foods they might not normally try as well as customs different from their own.
Baking especially also introduces basic science and math concepts to children. A recipe helps teach math by introducing fractions like quarter and half cups. For older children, baking is a series of chemical equations that result in a tasty treat. It also teaches skills like following directions as well as introduces the concept of keeping track of time.
And as a parent, other benefits of signing your kid up for a cooking class include no dishes to wash, no counters to clean and no extra cost of spending money on food while they experiment!
For many years parents have depended on Your Local Kids to help them find some of the best after school programs on Long Island for their children. As busy parents ourselves, we know the importance of having educational and enrichment programs before or after school that help the development of our children. That is why we created a parents resource website that is easy to use so you can find the best cooking classes in Nassau and Suffolk County for your soon to be all-star chef!