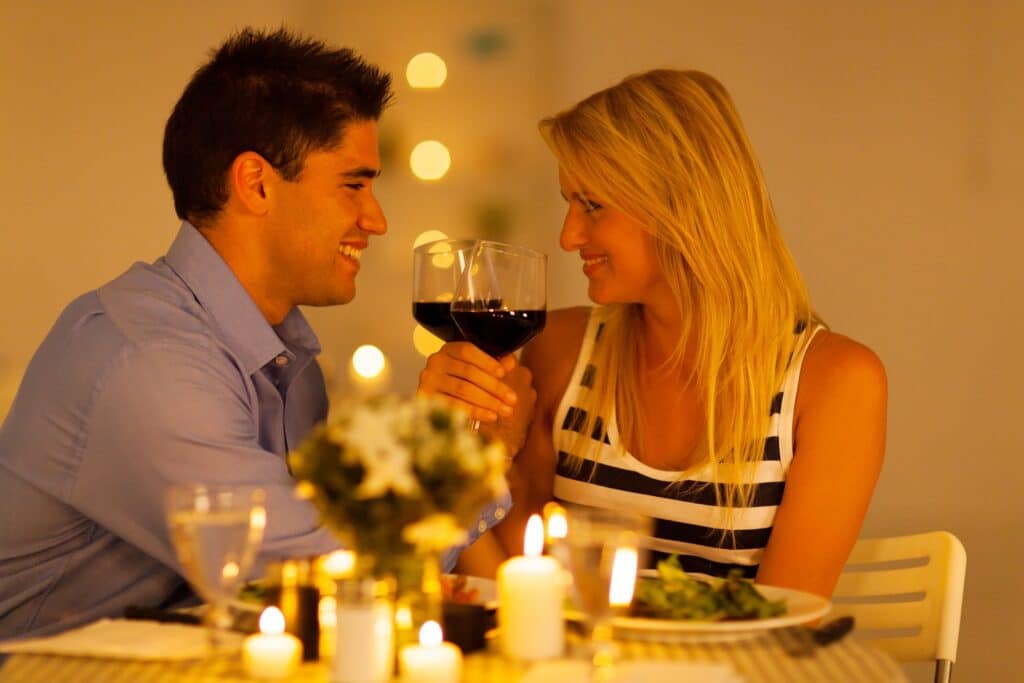 The weather is cold, and most of us have had our fair share of cabin fever at this point. What better way to break the ice and warm up! Steal a little time away from the family and enjoy a Couples Special Celebration Getaway, either a few towns over or in your own hometown. Check out these spots to stay or just play for the day.

If you're looking for hotspot destinations close to home where you can celebrate your anniversary or any special celebration, here are a few notable mentions:

1. The 1770 House – Located in the beautiful town of East Hampton, The 1770 House was built in 1663. In 1770, the home was converted into an inn. Even until this day, much of the colonial architect is still intact. Patrons have their choice of six rooms and a carriage house to stay in. There is a restaurant and house tavern on premises. At The 1770 House, the charm and beautiful of yester-years meets the elegance and warmth of modern day.

The next location is also in East Hampton and a short drive from Amagansett Villages. Complimentary parking passes for Ocean and Private Bay Beaches are provided with each stay as well:

2. The Art House – Owned and operated by artists Rosalind Brenner and Michael Cardacino, The Art House is a breathtaking bed and breakfast in the rich and historical artist's community of Clearwater. A quiet rural getaway, The Art House only offers two rooms to guests, but don't let that fool you. The Art House has a lot to offer with a full list of amenities including a 66 foot pool and hot tub with waterfall. It also offers a wading pool, and a grand indoor "Endless" pool. The landscape at The Art House is astounding and provides a community garden that is perfect if you'd like to stop and smell the roses. Not to mention, each stay is complete with a complimentary gourmet breakfast and fully stocked 24-hour Butler pantry.

3. The Inn and Spa at East Wind – Located in Wading River, it was transformed from a Knight's of Columbus building circa 1991. In 1992 East Wind expanded to include The Gardens and The Pavilion, and again in 1995 when The Estate was built on the four acres of land behind the cottage.

In 1998, The Inn at East Wind began to be created. The Inn was finished in 2002 and sprawled across eleven acres of land. It includes a Grand ballroom and fifty guest rooms. In 2003, the restaurant, Desmond's Restaurant and Pub was opened. East Wind had yet another renovation in 2006 when they unveiled the spa and salon at the inn. Once again, in 2016, The Shoppes at East Wind were open. The Shoppes include 28 small businesses and restaurant for guests to visit.

If you're looking for something closer to the West End of Long Island, Oheka Castle is a place you don't want to pass up.

4. Oheka Castle, considered a "Gold Coast Mansion," it is located in Huntington. It was built by Otto Hermann Kahn in 1917 and served as a secondary summer home for Mr. Kahn, his wife Addie, and their four children. It has over 127 rooms and was built on a 443 acre plot of land and offers amenities such as in-room massages and a fitness center. The OHK Bar and Restaurant is on premises and offers an "Authentic European Ambiance." They also offer an outdoor Piazza where you can enjoy your meal

The last notable mention is located in Glen Cove, between Dosoris Pond, Welwyn Preserve and Old Tappen Park.

5. The Mansion at Glen Cove, originally called The Manor, was built in 1910 on a 55 acre plot of land by architect Chris Adams Platt. It's also said that the building and its grounds have been in many Hollywood films. They offer 186 rooms and suites. Amenities include a full menu at the MYW Studio Mansion Spa, which offers a wide selection of fitness classes, skin and body treatments, and massages. They have a restaurant on premises and offer pool side dining curated by Executive Chef Rodrigo Bernal. They also offer a grab and go breakfast on the weekends.

We hope we've provided you with some inspiration for your Couples Special Celebration Getaway on Long Island. No matter what you do, may you be safe, and find lots of joy this winter. And remember, it's totally fine to carve out a little time and just stay home and watch a movie!