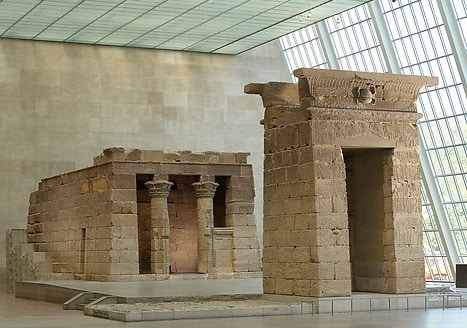 While traditional school field trips and learning excursions are on pause due to Covid19, and since most actual venues are currently closed, with virtual access, kids and parents can be inspired to visit places that weren't available before because the actual venues are closed or they were not within geographic reach. Day trip, no problem. London, be right there. Egypt, just like being there. There's no reason kids can't broaden their horizons! Sit back in the comfort and safety of home and enjoy touring some fun and educational kid-friendly museum destinations online.
The Science Mill Museum in Johnson City, Texas
The Science Mill Museum in Johnson City, Texas is offering their cutting-edge, technology based programming online free of charge for the remainder of the 2020 Spring school season. Their Explorer Zone enables them to bring the Science Mill experience right into your home! The online learning hub features weekly STEM videos, hands-on science and interactive games suitable for all ages. Kids and parents alike can learn about:
Mummies
Dinosaurs Alive, a gigantic adventure, prehistoric kingdom
Antarctic Adventures uncovering hidden dinosaur stories
Wild Ocean with breathtaking photography of ocean and marine life
By igniting curiosity and inspiring a post-secondary education, the Science Mill helps start students on the path to careers in science, technology, engineering, and math (STEM). Visit the museum for virtual fun.
Art at Tate Kids, Tate Museum, London, England
From quizzes to projects, studying Warhol and Impressionism, there's a great amount to do on this online field trip to the Art at Tate Kids, Tate Museum, in London, England, no tickets required!
Make a Friendship Bracelet, Make Messy Paintings, Make a Kaleidoscope! From coloring projects to art and technology and performance art, there is something exciting happening. Check out the offerings and plan your day "trip," again and again!
Archeology at Metkids, The Metropolitan Museum of Art In Manhattan
Virtual access is available to the Metropolitan Museum of Art's Egyptian Art via an online Interactive Map that charts the real life exhibit with clickable facts, drawings and downloadable PDF family guides. Kids can travel back in time to ancient Egypt and be admitted to magnificent temples, visit the costume exhibit, learn fun facts and discover Egyptian history from the safety of home. They can view closeup photos of exhibits and follow along with creative instructions to learn more.
The "time machine" allows for interactive selections of periods in history and the geography lesson that goes along with it. The Met has been involved with Egyptian archaeology for more than 100 years—that's a lot of digging!
Virtual Museum Tours Provide Exciting Educational Field Trips
These exciting virtual tours can provide a host of fun learning opportunities for kids of all ages right from the safety and comfort of their own home. And there's no travel hassles or expenses.