Suffolk County Expos and Fairs from Your Local Kids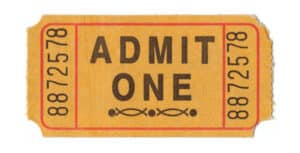 Finding fun and interesting things to do with your kids is one of the hardest things to do as a parent. Your Local Kids have an events calendar that tracks daily events, but we also have a guide for expos and fairs in Suffolk County. In this guide you can find free events that are close to home and because we update it monthly, you can even plan ahead.
Find Expos and Fairs in Suffolk County
Our fairs and expos highlight local businesses that are family friendly and also features free kids entertainment like bounce castles and face painters! Whether the event is being held inside the mall, in a hotel or at a park, it's sure to be a good time for everyone! If you do not reside in Suffolk County, we have a guide for expos and fairs in Nassau County as well!
For many years, Your Local Kids provides resources and guides to local parents and helps them to find the best performers and entertainment for their kid's birthday party, after school programs such piano lessons or gymnastic classes, full day or half day summer camps, as well as child friendly healthcare places.
For more information and to search through our entire directory of vendors click here.