Family Restaurants in Nassau County | Your Local Kids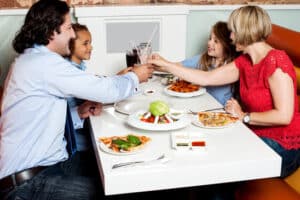 Sometimes after a whole day of work, coming home and cooking dinner for your family might be a hassle; therefore you might decide to go out for family dinner. But finding a restaurant that is family friendly and has delicious and nutritious food for you and your children can be a struggle especially if your kids are picky eaters! This is why Your Local Kids has put together a list of family restaurants in Nassau County.
Find Family Restaurants in Nassau County
Your Local Kids has been trusted by moms and dads for many years for helpful information including the best places to have your child's birthday party, best places to bring your kids for academic advancement and enrichment programs, healthcare facilities for the whole family, and summer camp programs for kids of all ages including those with special needs.
For more information and to search through our entire directory of vendors click here.