Long Island Kids Birthday Party Magicians from Your Local Kids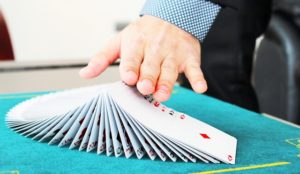 There are several benefits of hiring a magician for your next birthday party celebration on Long Island. Having entertainment at your party is a win-win for both parents and kids specifically with a magician. A good magician will be able to keep children occupied while the adults mingle or even join in the spectating. This is why Your Local Kids has put together a list of some of the best magicians on Long Island so you can find a magician that is experienced in performing for children to keep the engaged.
Find A Magician in Nassau County
Find A Magician in Suffolk County
Whether you plan on celebrating inside or outside, ask the magician what equipment he has and the amount of space he needs. Many magicians have their own sound system so electricity will be required. Some magicians also use live animals such as doves in their act, so it's important to know if any additional space is needed. Also, when hiring a magician, make sure they are aware of how many kids are in attendance. A lot of magicians like to incorporate helpers from the audience.
Another benefit to magic in general is the overall impact that is has on the children. Magic insights wonder, amazement and helps boost overall imagination. It's sure to be something memorable for years to come and will make your party stand out from others.
Parents have been consistently relying on Your Local Kids to help them find the best party entertainment on Long Island. As parents ourselves, we understand the value of having great entertainment at your birthday party. That is why we created a parents resource website that is easy to use so you can find magicians in Nassau and Suffolk County for your next birthday celebration.