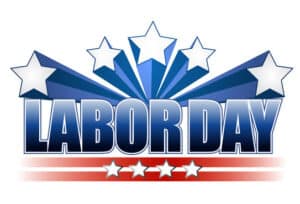 Labor Day is already approaching, and you may be searching for a last hurrah to enjoy the warm weather with your family. Your Local Kids is always on the lookout for the most enjoyable events across Long Island. Here are some activities that are sure to guarantee an enjoyable Labor Day weekend for yourself and your children.
Dates:
Friday 9/4 from 3pm-10pm,
Saturday 9/5 and Sunday 9/6 from 10am-10pm
Monday 9/7 from 5pm-10pm
Location: 1 Little Church Street – Southampton, NY 11968
The 69th Annual Shinnecock Pow Wow Festival will take place all weekend long over Labor Day weekend. It features crafts, tribal dances, contests, and much more. For more information, visit their website.
Labor Day Open Skate at United Skates
Dates: 
Friday 9/4 from 6:30pm-9pm and 9:30pm-12am
Saturday 9/5 from 1pm-4pm and 6:30pm-9pm
Sunday 9/6 from 12pm-2:30pm and 3pm-5:30pm
Monday 9/7 from 2pm-5pm
Location: 1276 Hicksville Road – Seaford, NY 11783
United Skates is asking Long Islanders to celebrate the end of the summer with a variety of open skate sessions. On Friday they will have a laser light session and a gospel skate night, on Saturday there's a hip-hop, rap, and R&B session, and on Sunday there's a glow-in-the-dark public session. For more information, visit the United Skates website.
The Ronkonkoma Street Fair
Date:  Sunday 9/6 from 11am-6pm
Location: On Hawkins Avenue between Portion Road and Wittridge Road in Ronkonkoma.
The Ronkonkoma Street Fair will be featuring music, entertainment, raffles, charity drives, and multiple vendors. Admission is free. For more information, contact the Ronkonkoma Chamber of Commerce at (631) 963-2796.
Chocolate Works Candy BBQ
Date: Friday 9/4 from 4:30pm-6pm
Location: 2350 Merrick Road – Bellmore, NY 11710
The Chocolate Works in Bellmore is hosting a Candy BBQ Party, in which your kids can get crafty making candy kebobs and s'mores. For ages 4-14. Advance registration is required. Visit the Chocolate Works website for more information.
The Mother Cabrini Italian Feast
Dates: 
Friday 8/28 from 6-11pm
Saturday 8/29 and Sunday 8/30 from 4-11pm
Wednesday 9/2 and Thursday 9/3 from 6-11pm
Friday 9/4 from 6-11pm
Saturday 9/5 and Sunday 9/6 from 4-11pm
Monday 9/7 from 4-11pm
Location: The Michael J. Grant Campus of Suffolk Community College in Brentwood.
Long Island's Largest Italian Feast, Mother Cabrini's will be offering food, games, live music, contests, and fireworks. Admission is free, and coupons are available on their website. Firework nights are August 29th and September 6th.
Be sure to keep an eye on the Your Local Kids' event calendar for the latest special events and updates in your local area.