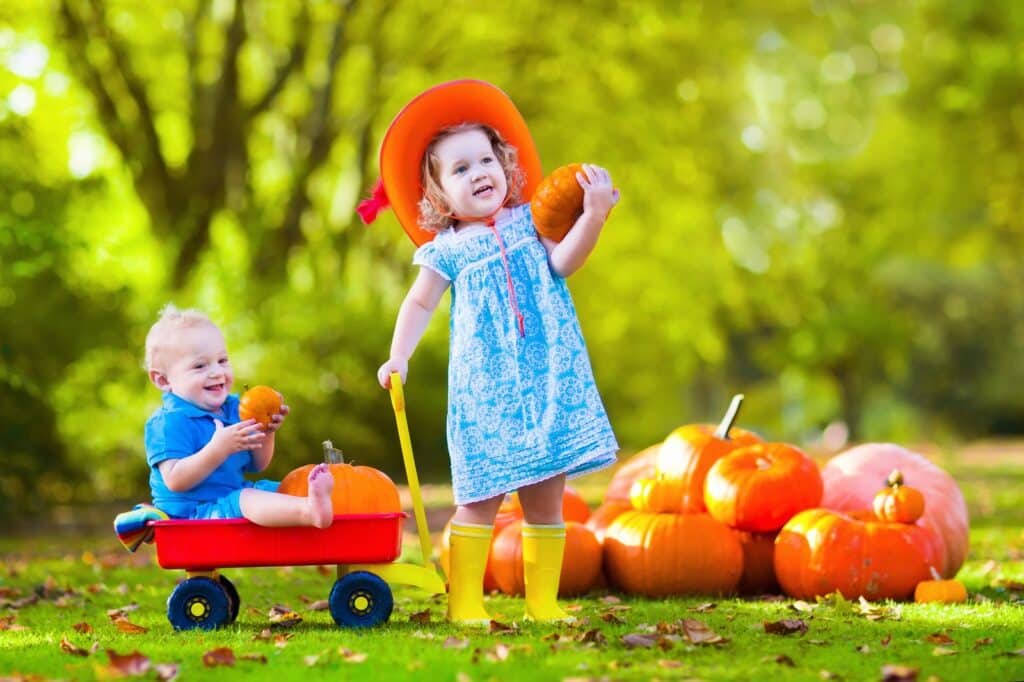 September 9, 2020
Summer on Long Island seemed to fly by extra quick this year but the leaves will soon start changing and fall is the perfect season to enjoy some fun family time on the farm! Are you ready?
Pick Your Own, Farm Animals, Hay Rides & Corn Mazes
Checkout these local family favorites for a day of family fun!
 Schmitts Family Farms is a Great Day Trip for the Whole Family
Another local favorite, Schmitts Family Farms is a great day trip for the whole family. Starting in Mid-September you can visit the pumpkin patch 7 days a week & enjoy fall fun activities on Saturday & Sunday from 10 am-6 pm.
Visit www.schmittsfamilyfarms.com for more info!
Harbs Family Farm is open for fun but the pumpkin patch and apple orchard will open starting September 5. Visit their website to navigate to the proper farm you'd like to visit or head out for the day and spend some time at each of their farms!
Sept. 12 and 13th Is the Apple Harvest Festival and Sept 27th through 29th is the Pumpkin Harvest.
Visit www.harbesfamilyfarm.com for more info.
Woodside Orchard is Fun for Children and Adults
Woodside Orchard is fun for children and adults. Open Thurs.-Sun. 11 am-5 pm, you can pick apples or enjoy delicious ciders from their orchard. They have two U-Pick farms so make sure you visit their site for information on which is best for your family. Be sure to try the donuts!
Lewins Farm stand is open every day from 9 am-5 pm but you need to call daily for U-Pick hours and time slots due to their implementation of Covid-19 precautions. A corn maze and other fall fun is still in the planning phases. Check back Labor Day weekend for more information!
Fink's Country Farm Fall Festival
Fall fest is every weekend at Finks Country Farm from Sept. 12 through the month of November. Visit www.finksfarm.com/fall-farm-stand for info on what's happening and sign up information.
Long Island Farms Provide Fantastic Fall Family Fun
Summer on Long Island is great but the autumn season provides an opportunity for great adventures for the whole family! Pack up the kids and head out to one of Long Island's local farms and nurseries pick some pumpkins or apples and find an fun adventure for the whole family!