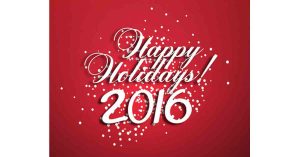 The Holidays are upon us, which means Long Island will soon be lit up by lights and decorations from Mineola to Montauk! What better way to begin celebrating the season than strapping the kids into the car and touring the Island's the most elaborate and festive light displays? Children and adults alike will be filled with a sense of wonder and holiday spirit that you can only feel this time of the year. From residential homes to to drive-thru displays and winter wonderlands, Your Local Kids has compiled a comprehensive list of the most dazzling Holiday Light displays that you can enjoy with your kids throughout the month of December!
Holiday Light Events
Girl Scouts of Suffolk County Holiday Light Show
Location: Smith Point County Park – 1 William Floyd Pkwy, Shirley, NY 11967
Dates: December 1-23 | Gates open at 5 PM
Pricing: $20 per car, $70 per bus (Tickets Credit Card Only)
In its' 13th year, the Girl Scouts' festive drive-thru light show is more dazzling and elaborate than ever! In keeping with the giving spirit of the season, all proceeds go to direct services for children.
Captain Bay's Yo-Ho-Holiday Light Show at the Bayville Winter Wonderland
Location: Bayville Adventure Park, 8 Bayville Avenue, Bayville, NY 11709
Dates: 12/2, 12/9, 12/16, 12/23 | 6-10 PM
12/3, 12/10, 12/17, 12/26, 12/27, 12/28, 12/29, 12/30, 12/31 | 12-10 PM
12/4, 12/11, 12/18, 1/1 | 12-9 PM
12/21, 12/22 | 6-9 PM
Pricing: $22 per person. Tickets can be purchased at the Box Office.
Captain Bay's Yo-Ho-Holiday Light Show is just one of the many attractions available for guests of this year's Bayville Winter Wonderland. Experience dazzling animated holiday lights that tell the story of the Pirate's first Christmas!
A Celebration in Lights at Camp Pa-Qua-Tuck
Location: Camp Pa-Qua-Tuck, 2 Chet Swezey Road, Center Moriches, NY 11934
Date: 12/3-12/5, 12/10-12/12, 12/17-12/19, 12/22-12/23 | 5-9 PM
Pricing: $15 per car. Tickets can be purchased at the Independent Group Home Living office.
Visitors will drive through the grounds of the camp surrounded by beautiful holiday light displays. Proceeds will benefit Camp Pa-Qua-Tuck and IGHL & the wonderful programs they offer for special-needs children and adults in the community.
Brookhaven Town Holiday Spectacular
Location: Holtsville Ecology Site, 249 Buckley Road, Holtsville, NY 11742
Dates: 12/3, 12/9, 12/10, 12/16, 12/17 | 5-9pm
Pricing: $5 per person, FREE for children under 3
Come and enjoy festive, lighted displays for the holidays during this indoor, walk-through show! Raffles and photos with Santa will be available for an additional fee. Proceeds benefit the Brookhaven Wildlife Center, Inc.
Nautical Mile Holiday Boat Parade of Lights
Location: Woodcleft Avenue & Hamilton Street, Freeport, NY 11520
Date: 12/3 | 8-9 PM
Freeport's Annual Boat Parade is one of the most unique holiday events in the community. Boat owners will be decorating their vessels in addition to homeowners along the waterfront parade route who will be trimming their yards!
West End Electric Light Parade
Location: West Beech Street, Long Beach, NY 11561
Date: 12/10 | 6:30 PM
Pricing: Free!
Floats, cars, fire trucks and more will be strung with holiday lights and decorations for this family friendly parade!
Menorah Lighting Ceremonies
Menorah Lighting
Location: Triangle at Lake Avenue/Moriches Road/Route 25A, St. James, NY 11780
Date: 12/24-1/1 | 5:30 PM
Celebrate the eight nights of Chanukah as the St. James Menorah is lit! Goodies will be provided for all!
Grand Menorah Lighting & Chanukah Celebration
Location: Chabad Center for Jewish Life, 2174 Hewlett Avenue, Merrick, NY 11566
Date: 12/24 | 5:15 PM
Celebrate the first night of Chanukah with family and friends at this years' Grand Menorah Lighting & Chanukah Celebration! Fun for the whole family!
Hanukkah Menorah Lighting
Location: Friendly Drugs Pharmacy, 1036 Main Street, Holbrook, NY 11741
Date: 12/26 | 6-7 PM
Join the community for the annual Holbrook Chamber of Commerce Hanukkah Menorah Lighting on the 3rd night of Hanukkah and celebrate the holiday season!
Tree Lighting Ceremonies
Friday, December 2, 2016
Nassau
Mary Jane Davies Green, Plandome Road, Manhasset, NY 11030 | 4pm
Bedford Avenue & Broadway, Bellmore, NY 11710 | 6-10pm
Louis Avenue & Chelsea Street, South Floral Park, NY 11001 | 7pm
Suffolk
Bayard Cutting Arboretum State Park, 440 Montauk Highway, Great River, NY 11739 | 5:30-7:30pm
Kennedy Plaza, 1 West Chester Street, Long Beach, NY 11561 | 5:30pm
Holtsville Ecology Site, 249 Buckley Road, Holtsville, NY 11742 |6-7pm
Great Neck Road & Oak Street, Copiague, NY 11726 | 6-8pm
Orient Beach State Park, 40000 Main Road, Orient, NY 11957 | 6:30pm
Babylon Town Hall, 200 East Sunrise Highway, Lindenhurst, NY 11757 | 7pm
Saturday, December 3, 2016
Nassau
The Life Lutheran Church, 1 Old Westbury Road, Old Westbury, NY 11568 | 3-6pm
St. Luke's Lutheran Church, 170 Conklin Street, Farmingdale, NY 11735 | 4:30-6pm
CSH Fish Hatchery & Aquarium, 1660 Route 25A, Cold Spring Harbor, NY 11724 | 5:30pm
Suffolk
Long Wharf, Sag Harbor, NY 11963 | 3-5pm
Belmont Lake State Park, Southern State Parkway, Exit 38, North Babylon, NY 11703 | 4:15pm
Deepwells Farm County Park, 2 Taylor Lane, St. James, NY 11780 |4:30pm
Veterans Plaza, 1 Church Street, Kings Park, NY 11754 | 4:30pm
Junction of Route 347 & Route 112, Port Jefferson Station, NY 11776 | 6-8pm
Bellport Village Green, Bellport, NY 11715 | 6-7pm
Sunday, December 4, 2016
Suffolk
Raynor Beach County Park, Ronkonkoma Ave, Lake Ronkonkoma, NY 11779 | 2pm
Stony Brook Village Center, 111 Main Street, Stony Brook, NY 11790 | 1-5pm
Hampton Bays Fire Department, 69 West Montauk Highway, Hampton Bays, NY 11946 | 4:30-7pm
Monday, December 5, 2016
Nassau
Veterans Memorial Park, Hempstead Turnpike & Shelter Lane, Levittown, NY 11756 | 6-8pm
Friday, December 9, 2016
Nassau
Planting Fields Arboretum State Historic Park, 1395 Planting Fields Road, Oyster Bay, NY 11771 | 6pm
Saturday, December 10, 2016
Nassau
Roosevelt Public Library, 27 West Fulton Avenue, Roosevelt, NY 11575 | 2-4pm
Suffolk
Islandia Village Hall, 1100 Old Nichols Road, Islandia, NY 11749 | Dusk
Private Residence Holiday Light Displays
Your Local Kids would like to remind its' community that the following are private dwellings. With that in mind, please always be respectful of property and the homeowners who create these spectacular displays for your viewing pleasure!
You may also want to be sure that you bring a few dollars with you when you visit these dazzling homes, as some of the homeowners collect for various charities.
All addresses obtained from crowd-sourced locations.
Nassau
84 Trenton Avenue, East Atlantic Beach, NY 11561
11 N. Brook Drive, Valley Stream, NY 11581
1440 Marshall Street, Elmont, NY 11003
98 Fenimore Street, Lynbrook, NY 11563
1027 Woodcliff Drive, Franklin Square, NY 11010
183 Doris Avenue, Franklin Square, NY 11010
1028 Park Lane North, Franklin Square, NY 11010
75 Davis Street, East Rockaway, NY 11518
38 Aldred Avenue, Rockville Centre, NY 11570
2547 Oceanside Road, Oceanside, NY 11572
337 3rd Street, Oceanside, NY 11572
69 Mott Street, Oceanside, NY 11572
134 Lincoln Avenue, Island Park, NY 11558
3370 Courtney Place, Baldwin, NY 11510
36 Avenue B, Port Washington, NY 11050
12 Margaret Street, Glen Cove, NY 11542
30 Primrose Lane, Roosevelt, NY 11575
130 Knollwood Drive, Carle Place, NY 11514
237 Fulton Street, Westbury, NY 11590
991 Roxbury Drive, Westbury, NY 11590
1942 Bly Road, East Meadow, NY 11554
1747 Newman Road, East Meadow, NY 1554
2714 Hyacinth Street, Westbury, NY 11590
9 Abbot Lane, Hicksville, NY 11801
98 Cliff Drive, Hicksville, NY 11801
6 Walden Avenue, Jericho, NY 11753
3944 Hahn Avenue, Bethpage, NY 11714
3884 Hahn Ave, Bethpage, NY 11714
3701 Courtney Lane, Bethpage, NY 11714
23 School House Lane, Syosset, NY 11791
1096 South Drive, Merrick, NY 11566
3232 2nd Avenue, Merrick, NY 11566
1711 Harvard Avenue, Merrick, NY 11566
102 Frederick Avenue, Bellmore, NY 11710
304 Marle Place, Bellmore, NY 11710
3016 Beltagh Avenue, Wantagh, NY 11793
2419 Sycamore Avenue, Wantagh, NY 11793
3685 Franklin Street, Wantagh, NY 11793
3814 Maple Street, Seaford, NY 11783
3664 Roanoke Street, Seaford, NY 11783
2638 Seminole Avenue, Seaford, NY 11783
3 Cornelius Place, Massapequa, NY 11758
136 Cleveland Avenue, Massapequa, NY 11758
122 Atlantic Avenue, Massapequa Park, NY 11758
186 N. Syracuse Avenue, North Massapequa, NY 11758
1070 N New York Drive, Massapequa, NY 11758
35 Marion Place, Farmingdale, NY 11735
35 Harrison Place, Farmingdale, NY 11735
Suffolk
4 Aldrich Street, Huntington Station, NY 11746
41 Oakwood Street, Greenlawn, NY 11740
10 Fairlee Drive, East Northport, NY 11731
9 Timothy Court, Commack, NY 11725
14 Havemeyer Lane, Commack, NY 11725
40 Montrose Lane, Commack, NY 11725
117 Rimlet Drive, Commack, NY 11725
73 Wyandanch Boulevard, Smithtown, NY 11787
259 Lilac Lane, Smithtown, NY 11787
55 Appletree Drive, Hauppauge, NY 11788
130 11th Street, West Babylon, NY 11704
1101 Herzel Boulevard, West Babylon, NY 11704
200 Bedell Street, West Babylon, NY 11704
405 North Broadway, Lindenhurst, NY 11757
328 49th Street, Lindenhurst, NY 11757
261 N. Wellwood Avenue, Lindenhurst, NY 11757
127 N. Indiana Avenue, Lindenhurst, NY 11757
391 Muncy Street, Lindenhurst, NY 11757
100 Venetian Boulevard, Lindenhurst, NY 11757
179 Litchfield Avenue, Babylon, NY 11702
104 Gracie Drive, North Babylon, NY 11703
247 W 20th Street, Deer Park, NY 11729
157 W. 6th Street, Deer Park, NY 11729
1179 Brookdale Avenue, Bay Shore, NY 11706
1570 Baldwin Boulevard, Bay Shore, NY 11706
1135 Hyman Ave, Bay Shore, NY 11706
16 Spruce Avenue, West Islip, NY 11795
755 Peter Paul Drive, West Islip, NY 11795
7 Lace Lane, Central Islip, NY 11722
24 Plum Street, Central Islip, NY 11722
3010 Union Boulevard, East Islip, NY 11730
236 Shelter Road, Ronkonkoma, NY 11779
387 Deer Road, Ronkonkoma, NY 11779
2359 Fuereisen Avenue, Ronkonkoma, NY 11779
20 Dougbeth Drive, Ronkonkoma, NY 11779
3 Sunnyside Drive, Lake Ronkonkoma, NY 11779
19 Morning Drive, Centereach, NY 11720
10 Somerset Street, Centereach, NY 11720
2 Erie Street, Port Jefferson Station, NY 11776
20 Revere Circle, Port Jefferson Station, NY 11776
2 Greene Avenue, Port Jefferson Station, NY 11776
49 Grasslands Circle, Mount Sinai, NY 11766
156 Natures Lane, Miller Place, NY 11764
527 Harrison Ave, Miller Place, NY 11764
53 Morris Avenue, Holtsville, NY 11742
249 Buckley Road, Holtsville, NY 11742
33 Harlem Ave, Medford, NY 11763
4 Shari Court, Farmingville, NY 11738
119 S. Bicycle Path, Farmingville, NY 11738
7 3rd Street, Coram, NY 11727
5 Forest Lane, Coram, NY 11727
338 Lincoln Avenue, Sayville, NY 11782
98 Camille Lane, East Patchogue, NY 11772
62 Southern Boulevard, Patchogue, NY 11772
408 Lockwood Drive, East Yaphank, NY 11967
21 Floradora Drive, Mastic, NY 11950
187 Titmus Drive North, Mastic, NY 11950
51 Dana Avevue, Mastic, NY 11950
53 Biltmore Drive, Mastic Beach, NY 11851
2 Linda Lane, Manorville, NY 11949
107 Silas Carter Road, Manorville, NY 11949
394 Main Street, Center Moriches, NY 11949