Nassau County Mental Health Services from Your Local Kids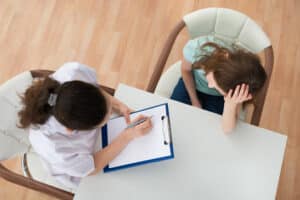 As a parent, it's very hard to watch your child be overwhelmed whether it's by an abundance of school work, social anxiety, or even a traumatic experience. If you feel your child could benefit from a evaluation by a licensed mental health professional, Your Local Kids has put together a list of some of the top mental health service providers in Nassau County. Our list of mental health service providers are trained in the treatment of anxiety, depression, ADD/ADHD, OCD, PTSD, TBI, Asperger's, stress, relationship issues, life transitions, and performance enhancement. They also offer services for individuals, couples, families and groups, so you can find the best program for your child.
Find Mental Health Services in Nassau County
Your Local Kids has been a trusted parent resource for many different things including the best family friendly businesses, summer camps, education and enrichment programs as well as the best resource to find everything you need to throw your little ones birthday celebration.
For more information and to search through our entire directory of vendors click here.