My Style Camp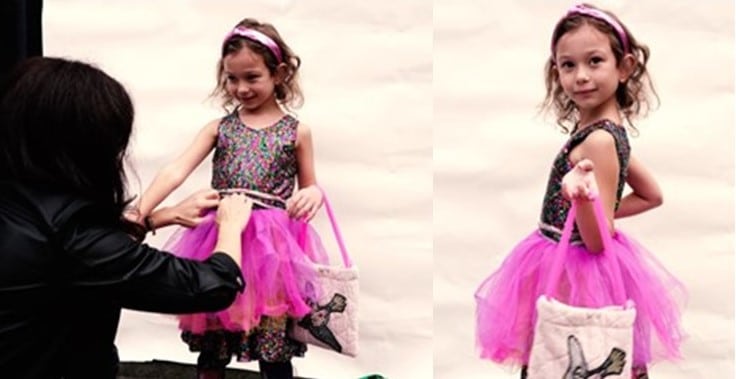 Stacey fitting the rainbow sparkle dress on her daughter, Sydney Meadow, that sparked her idea to start her own business, My Style Camp inc.
Stacey Saltzman saw first-hand how a custom rainbow sparkle dress she designed and sewed for her daughter brought out her inner confidence.
She also remembered feeling the same way after being taught how to sew by her Grandmother.  Stacey wanted to share this gift with her daughter and other children and it became her mission to teach children art, design & sewing skills as a vehicle for them to express themselves.
After multiple successful careers in the arts, first as a costume designer for (Alvin Ailey American Dance Company & Mikhail Baryshnikov's White Oak Dance Company) to becoming a Sr. fashion designer for brands such as Jessica Simpson kids and Tommy Hilfiger kids, Stacey realized she wanted to "fashion" a more meaningful career and one that would also fit her new lifestyle as a mom and wife too.
In 2016, Stacey quit her job as a Sr. fashion designer for Tommy Hilfiger and created My Style Camp. Her first location was in a Michaels craft store which she paired with traveling to camps, schools, the JCC & Sands Point Preserve, before creating her own studio out of her detached garage.
In 2021, after the pandemic & numerous virtual classes and in person classes in her screened in open garage studio, Stacey decided to take another leap of faith and opened her first commercial studio space in the heart of Port Washington, also her home town.
Stacey and her talented creative team continue to inspire future designers and teach kids how to sew real clothes and accessories that children can wear proudly and say, 'I made it myself!"
My Style Camp also hosts birthday parties where kids create their own style clothing or accessories encouraging each child's unique style.
As Stacey reflects on her business and how it has grown she says, "Teaching confidence, creativity, personal style and self worth using fashion design as a vehicle is what its really all about!"
xoxo,
Stacey Saltzman (Founder)
My Style Camp
mystylecamp.com
Send Message to listing owner
My Style Camp