Nassau County Party Activities from Your Local Kids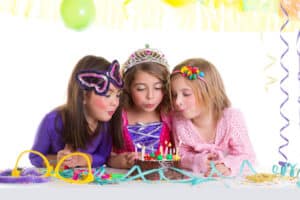 Throwing a birthday party for your child year after year can be a daunting task, especially if you are struggling to come up with a theme. That's why if you're looking for unique ideas and party activities in Nassau County, you've come to the right place. Have you considered a pretty princess party or tea party at your home, or bringing in a mad scientist for some fun experiments or if you don't the hassle of hosting or cleaning, looking for a unique venue to throw specific themed parties like chocolate or pizza making?
Find Party Activities in Nassau County
Your Local Kids has put together a list of the top vendors that throw the best themed birthday parties in the Nassau County area.  They will provide your birthday kid and your guests with amazing activities and entertainment to match any theme you might be looking for. Some of our activities include the best locations for animal parties, art parties, cooking parties, dance parties, movie parties, pizza parties, pony parties, sports parties , stuff-a-plush parties and MORE!
For several years, Your Local Kids has been the go-to Parent Resource for a variety of things such as the best summer camps on Long Island, family friendly business, high quality academic and enrichment programs as well as child-friendly healthcare professionals.
For more information and to search through our entire directory of vendors click here.