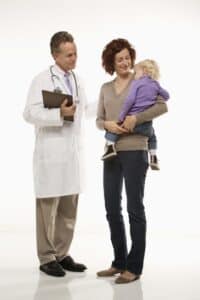 What do you do when your little one is not feeling well but it's after normal doctor's hours? Taking them to an urgent care facility in Nassau County might be your best option, rather than taking them to an Emergency room. Of course, if your child is suffering from something life threatening like severe wounds that won't stop bleeding then the ER is probably your best bet. But if they have a sore throat, a stuffed nose, or other ailments that don't require immediate attention, it's recommended to go to an urgent care.
Find Pediatric Urgent Cares in Nassau County
The urgent care facilities on our list have the latest in technology to help diagnose your child such as the quick strep test. They are open seven days a week with nighttime hours so you can bring your child in at whatever time is convenient for you.
Throughout the years parents have depended on Your Local Kids to provide them with information and resources including a list of the best camps and programs to send your kids over the summer, highly rated educational and enrichment programs, family friendly businesses as well as a guide to the best places to have a birthday party.
For more information and to search through our entire directory of vendors click here.